You're Probably Talking to the Wrong People: Targeting Tactics for 2018
Session Type(s): Training
Training Tag(s): Communications
Starts: Saturday, Aug. 4 10:00 AM (Eastern)
Ends: Saturday, Aug. 4 11:15 AM (Eastern)
For years, traditional targeting and messaging tactics have dominated our industry. We've used what we believed were tried and true tactics. In 2016, we began questioning those tactics and deconstructing what we thought we knew about research, polling and targeted voter communications. After crunching numbers in all 50 states, we used Virginia in 2017 as a testing ground for a new approach. We quickly discovered that not only was our targeting as an industry off, but that our messaging was being affected by it. You'll leave this training armed with the ability, especially in red districts, to pull out your true "market" of voters and talk to them with the messages they want to hear.
Trainers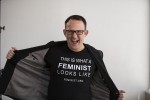 Grew up around the country, but always called Georgia home. Campaign Manager and Targeted Communications Consultant.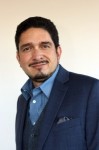 Joshua Estevan Ulibarri is a partner at Lake Research Partners. His issue work covers the progressive spectrum. Known as a leading researcher among his generation of consultants, he is among the best methodologists and moderators in the field and a sought-after Latino voice in progressive politics. He was named AAPC's 2018 Pollster of the Year, making him the first Latino recipient. Since 2015 he and his team have been the pollsters of record for the VA House Democratic Caucus, and in 2019 the caucus won their first majority in two generations. In 2019 he also polled for Phoenix Mayor Kate Gallego and the IE for Tucson Mayor Regina Romero.
In 2018, he worked with the DCCC IE, resulting in two major victories. The first was successfully defending who The Cook Political Report's David Wasserman named "the most vulnerable House Dem" this midterm cycle, Representative Tom O'Halleran in Arizona's 1st Congressional District. The second was Xochitl Torres Small's impressive win in New Mexico's 2nd Congressional, where her victory flipped the seat from red to blue. He also worked with the DGA in the election of progressive Latina Governor Michelle Lujan Grisham of New Mexico and for Laura Kelly in Kansas.