We're Living It: An Inside Look at the Health Care Fight through Storytelling
Session Type(s): Panel
Starts: Friday, Aug. 3 5:15 PM (Eastern)
Ends: Friday, Aug. 3 6:30 PM (Eastern)
Everyone thought Obamacare was dead after the 2016 election results. With a Republican President, House and Senate, we unexpectedly prevailed. Join us as we look at how we fought to save the ACA and Medicaid, and look at what happened on the tax fight (which included back door attacks on the ACA). What does the health care landscape look like for 2018 and the future? As individuals personally facing health care battles, we became accidental activists and spoke up to put a face on health care. We'll share our stories and what we learned.
Moderator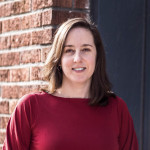 Panelists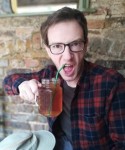 Matthew Cortland is a disabled, chronically ill lawyer and writer from Massachusetts. His legal practice focuses on helping patients navigate the health care system, and his activism is dedicated to advancing the recognition of health care as a human right.
Matthew writes mostly about law, medicine, bioethics, chronic illness, disability, and sex (bylines include New Statesman, Rewire, The Royal Society of Chemistry, The Stranger, and Talk Poverty). He's been quoted as a legal and healthcare expert in publications including Think Progress, Kaiser Health News, Bloomberg Law, USA Today, Pacific Standard, and Teen Vogue. And Matthew's healthcare advocacy story-telling has been featured in Vox and by MoveOn.org.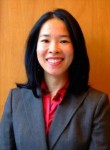 Elena Hung is the Co-Founder and Executive Director of Little Lobbyists, a family-led organization that advocates for children with complex medical needs and disabilities. Her daughter Xiomara was born with a number of medical issues, and is thriving today as a result of quality care (and a bit of luck). Elena, Xiomara, and families like them have been visiting Capitol Hill and offices across the country to speak with lawmakers and their staffers about what is possible with access to quality, affordable health care, and what is at stake without it.
Her opinion pieces have been published in the New York Times, Baltimore Sun, Vox, HuffPost, and other publications. She was honored with the "Speak Up For Better Health" award by the Center for Consumer Engagement in Health Innovation at Community Catalyst and recognized as "Ally of the Year" by the Autistic Self Advocacy Network (2018).
Elena is also one of the national co-chairs of Health Care Voter, a campaign holding elected officials accountable for their votes on health care.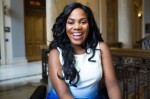 Ola Ojewumi is a writer and a community organizer based in Washington, D.C. She is the founder of the global education nonprofit organization, Project ASCEND. The Clinton Global Initiative, MTV, Intel, Glamour Magazine, and The Huffington Post have praised her charitable initiatives. Ola is a graduate of the University of Maryland, College Park and a champion for higher education in marginalized communities.