Inside the Media Union Revolution: Organizing Case Studies from the Writers Guild of America, East
Session Type(s): Panel
Starts: Saturday, Aug. 4 3:00 PM (Eastern)
Ends: Saturday, Aug. 4 4:15 PM (Eastern)
In less than three years, more than 1,200 workers across more than 12 digital media companies have organized unions with the Writers Guild of America, East. At this panel, union members and activists will share their experiences and recommendations for winning worker-led union campaigns. Topics will include best practices in organizing a geographically diffuse workforce, successful use of social media and digital tools in campaigns, and what is (and isn't) distinct about organizing professional workers.
Moderator
Panelists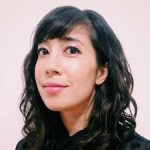 Kim is a Chicago-based freelance reporter covering politics, culture, criminal justice and more with work appearing in The New York Times, The Atlantic, Rolling Stone, Vice, Chicago Magazine and others. Kim previously worked for the Huffington Post and is a founding member of the HuffPost Union with the WGAE.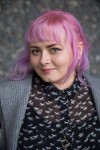 Sarah Anne Lloyd is a Seattle-based writer and journalist. She's editor of Curbed Seattle and a proud bargaining committee member at Vox Union. Between editorial jobs, she spent time running communications for a long-term care workers' union. Her work has also appeared in The Stranger, Popmatters, KNKX-FM, Parentmap, and others.
Labor reporter, In These Times.