Tools for Winning Your Campaign: How We Ended Fracking in Maryland
Session Type(s): Training
Training Tag(s): Basic Online Organizing
Starts: Saturday, Aug. 4 10:00 AM (Eastern)
Ends: Saturday, Aug. 4 11:15 AM (Eastern)
Using the Food & Water Watch Don't Frack Maryland Campaign as a case study, we will demonstrate the Midwest Academy Strategy Chart as a tool to power map your targets, execute tactics, create a narrative that builds public support for your issue and share the secret to getting your decision maker to say yes. The chart provides organizers with the tools to set concrete and achievable goals; measure organizational considerations in decision making; identify constituents, allies and opponents; create a power analysis of targets and develop strategic tactics. Food & Water Watch will discuss their groundbreaking victory to ban fracking in Maryland, altering the relations of power with elected officials and impacting the role of voters in the election.
Trainers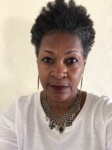 As the Associate Director for the Midwest Academy, Kweli plays an instrumental role in the continued evolution of the core trainings the Academy offers (Organizing for Social Change and Supervising Organizers), as well as the development and implementation of specialized training programs for outside organizations. She helps lead the core training sessions, oversees the summer internship program, and works with adjunct trainers to ensure quality and consistency in our work.
Before coming to the Academy in 2015, Kweli worked with Planned Parenthood Action Fund, acting as the Talent Director of the Women are Watching campaign and actively recruiting and training talented staff across the country. Prior to Planned Parenthood, Kweli was the Vice President of Political Programs at Progressive Majority, where she oversaw their national training program and regional recruitment, as well as leading the National Racial Justice Program. She spent two years as the Deputy Director of the Center for Progressive Leadership, where she developed and implements a national political leadership program. Including progressive leadership training curriculum as well as managed state-level directors. She also spent three years working for U.S. Action as the National Field Director, where she acted as the effective liaison between state and national programs and campaigns, ensuring communication led to action on both sides.
Kweli has a BA in Sociology from DePaul University as well as an Associates of Fine Art/Studio Art from Maryland College School of Art and Design. She has worked with numerous grassroots organizations throughout her career and stays tapped into local-level organizing by continuing to work with a senior services coalition, helping them to enact change on in their local government, as well as the state level. She has a long-standing respect for the Academy, saying, "The Midwest Academy is the foundation for all the social justice work I've ever done." Her extensive experience and wealth of knowledge is a vital asset to anyone who is lucky enough to have her as a trainer.