Tech=Power: How to Find Good Tech People and Get Them to Do What You Want
Session Type(s): Training
Training Tag(s): Movement Health & Operations
Starts: Saturday, Aug. 4 4:30 PM (Eastern)
Ends: Saturday, Aug. 4 5:45 PM (Eastern)
Tech=power in organizing. Websites, apps and digital tools can amplify actions into the power of the crowd, and turn your organizing ideas into national movements. But finding good tech people to partner with can be difficult. There's a strong professional language barrier between organizing and tech, and the tech world brings its own culture of power and oppression that can be difficult to navigate. In this training you'll learn how to find tech partners, how to navigate tech culture and filter out arrogant and unhelpful tech people. You'll even have the opportunity to practice creating formal requests for proposals to find tech partners for projects, and evaluate proposals.
Trainers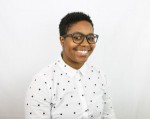 I am currently the Director of Product at Color Of Change, and previously I was an User Experience Engineer at the United States Digital Service team at the Department of Veterans Affairs, where I lead a multi-disciplined User Experience engineering team in product development efforts, with a focus on brand consistency, and diversity and inclusion through accessibility.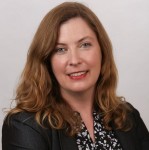 Ann Lewis is the CTO of MoveOn. She is a technical leader, architect, and active coder who is passionate about cultivating great engineering teams, and building tech that powers collective action at scale.