Student Debt Workshop: Training and Tools to Take Control of Your Student Loans
Starts: Thursday, Aug. 2 2:00 PM (Eastern)
Ends: Thursday, Aug. 2 3:15 PM (Eastern)
Student loan borrowers are at risk of losing vital repayment programs. Trump, DeVos and Congress are rolling back reforms and putting student loan companies over borrowers and students. Attendees may be unaware of free repayment options that could save them from financial distress. It doesn't have to be this way. Join us to learn more about student loan repayment options, public service loan forgiveness and tips for getting out loan default. This session includes a 30-minute Q&A segment. We will be introducing a new online tool from our partners at Savi to assist borrowers in understanding and enrolling in federal student loan repayment programs, free of charge.
Moderator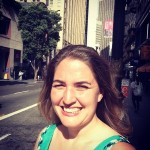 Melissa is the founder of Project Springboard a new space to organize defaulted student loan borrowers and parents of future college students to fight for loan forgiveness and free college.
In her career, she led campaigns to work for economic, racial, and gender justice. She elected progressives to office up and down the ticket. She also has strong feelings about tech companies actively empowering hatred in order to make profits.
Reach out to her to talk about student loans or to collaborate on action planning.