Rebrand the Democrats: Crowdsourcing the New Progressive Narrative
Starts: Friday, Aug. 3 10:00 AM (Eastern)
Ends: Friday, Aug. 3 11:15 AM (Eastern)
Traditional party and political boundaries are being actively, dynamically redefined, and Democrats are without a clear brand, vision or narrative. We can no longer rely on old rules. We need a platform and narrative strategy that are transcendent—that rise above old campaigns and driven by people most impacted by harmful policies—to unite an irrefutable majority against the real threats we face and toward a co-created vision of democracy. This session will be interactive, drawing upon the wisdom and experiences of all present through inclusively-facilitated activities. Our goal, by the end of the session, is to emerge with two or three clear, visionary, testable brand/narrative directions for the Democratic party.
Panelists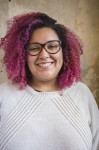 Vanice hails from years of experience working directly with members of various non-profits, so she's all about participation and collaboration. Vanice began to hone her skills in social justice advocacy in an organic way — as a young girl of color in a small southern town, her existence itself became a political statement. Those experiences gave Vanice practice in being critical of assumptions, dissecting polarizing arguments, and ultimately standing strong in her convictions. Her passion led her to the Provoc team, where she strives to make an impact by building partnerships with visionary clients and serving as lead strategist for brand and communications projects. By rooting her work in a womanist lens, Vanice has a particular passion for projects that combat the 'isms' — including racism, classism, and sexism.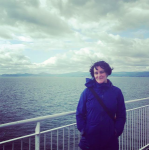 Ellen is a seasoned storyteller who combines political strategy, creative writing and teaching expertise in her work with clients. Over the years, she has developed major campaigns and rebrands for environmental, economic, human rights, civil rights and social justice organizations. Some of her favorite clients include the Government Alliance on Race & Equity, Living Cities, URGE, Human Rights First, Waterkeepers Chesapeake, Roosevelt Institute, Longwood University and the National Brain Tumor Society. Prior to joining Provoc, Ellen led Free Range's branding department, taught English in DC public schools, earned a master's in education and worked for several human rights nonprofits. She moonlights as a classical soprano around DC and can cook a mean curry.