Power in a Union: Organizing your Campaign, Organization or Firm
Session Type(s): Panel
Starts: Saturday, Aug. 4 10:00 AM (Eastern)
Ends: Saturday, Aug. 4 11:15 AM (Eastern)
2018 has seen an invigorated movement to unionize campaigns with the launch of the Campaign Workers Guild and the unionization of large progressive consulting firms like Revolution Messaging and M+R. Learn about how and why to unionize your workplace from the wide-ranging experiences of the campaigns, organizations, firms, and labor experts who've done it.
Moderator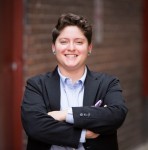 Carla Aronsohn has a background in field organizing and lobbying around the country for progressive issues and candidates. Carla is the SVP of Strategy at Revolution Messaging, leading their rapid response Revere Suite team and working with clients like MoveOn, ACLU, Color of Change, Giffords, Beto for Texas, Presente, and many more. Carla was the lead mobile strategist for Bernie Sanders 2016 which won two Reed awards and one Pollie award for mobile. Carla helped conceptualize and launch Daily Action, which uses mobile and calling to make civic engagement easy and effective by having one call action per day. Carla worked with Black Out for Human Rights to use mobile tools to raise $150K in 24 hours for communities affected by the Flint water crisis. Carla is on the board of directors of WERK for Peace, an organization that holds LGBTQ+ dance party protests, notably in front of Mike Pence and Ivanka Trump's houses.
Panelists
Neha is the President of Progressive Workers Union (PWU), which is striving towards equity and justice for workers, by harnessing the collective power of its membership. Neha is also the International Representative for the Environmental Justice and Community Partnerships Program at the Sierra Club.
—-
Founded in 1992, the Progressive Workers' Union (PWU) represents over 200 staff across the United States and Puerto Rico. PWU's membership base includes organizers, fundraisers, campaign representatives, communications professionals, digital strategists, policy experts, legal assistants, and IT professionals.
Meg Reilly is the Vice President of the Campaign Workers Guild, a new independent national union representing non-management workers on electoral and issue-based campaigns.
Dizzy Zaba is a Strategy Director at ThinkShout working with clients like the Southern Poverty Law Center, Demos, Freedom House, and others. Previously, they were the Digital Director at United for Respect – formerly known as OUR Walmart – where they experimented with online-first organizing strategies to translate online engagement to mass offline action. They have worked on corporate campaigns to win wage increases, paid family leave, and pregnancy accommodations at Walmart. Most recently, Dizzy led the digital strategy for the campaign that won $20 million in severance pay for laid off Toys R Us employees.
Dizzy got started in the labor movement as a field organizer with the New York Taxi Workers Alliance before helping to launch an alt-labor organizing program at Working America to experiment with organizing models beyond traditional unions. They spent the next few years at M+R consulting on digital organizing strategy for various organizations and campaigns including the Fight for $15 and Planned Parenthood.