Pacific Northwest Regional Caucus
Starts: Thursday, Aug. 2 1:00 PM (Eastern)
Ends: Thursday, Aug. 2 2:00 PM (Eastern)
Join us to discuss how the Left Coast is resisting Trump and working for progressive change at the state and local level. We'll talk about last year's special election victory that flipped the Washington State Senate and preview the most important contests in the upcoming 2018 midterms, including the Oregon and Idaho gubernatorial races, Idaho Medicaid expansion, plus the WA-05, WA-03, WA-08, and OR-05 U.S. House races.
Moderators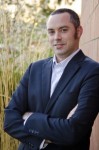 Robert Cruickshank is the Senior Campaign Manager at Democracy for America, the member-driven PAC founded by Gov. Howard Dean that has successfully elected more than 800 progressive candidates to public office since 2004. Prior to joining DFA, he served as a Senior Advisor to Seattle Mayor Mike McGinn, and worked as Public Policy Director for California's Courage Campaign. Originally from California, he now lives with his wife and young son in Seattle.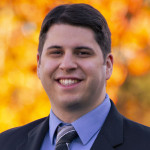 Andrew is a cybersecurity strategist, the founder and executive director of the Northwest Progressive Institute (NPI), and a member of the Washington State Democratic Central Committee. NPI's projects include Pacific NW Portal, Cascadia Advocate, In Brief, the Olympia Newsriver, and Permanent Defense.
Andrew has helped organize opposition efforts to a long list of right wing initiatives in Washington State, beginning with Tim Eyman's Initiative 776. Since 2002, his perspective has been sought by many of Washington State's best-known newspapers, television, and radio stations. Andrew is a Netroots Nation veteran, having attended every convention to date.
Other sessions: Lock It Up: How to Secure Yourself and Your Team Against the Internet's Wretched Hive of Scum and Villainy