Moving the Ball Forward in the Deep South: Why What Works in Your Town Doesn't Work in Ours
Session Type(s): Panel
Starts: Saturday, Aug. 4 3:00 PM (Eastern)
Ends: Saturday, Aug. 4 4:15 PM (Eastern)
Join us for a discussion centered around mid-to small size city organizing in the deep south when relationships and trust are everything and there is plenty on the line. Attendees will attain key takeaways as to why organizing in deep red territory often looks so different from more progressive cities across the country. Not only will we center the voices of organizers doing the work, but we'll talk about how strategies attained can be used elsewhere in reframing work and navigating policy, respectability culture and getting results.
Moderator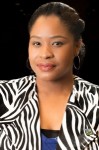 Amanda Hollowell is an advocate and entrepreneur in the Savannah, Georgia community. Amanda Hollowell graduated from University of California at Berkeley where she received her Bachelor's Degree in Business Communication. Amanda has extensive years of experience in entrepreneurship, social media/marketing, event planning and community outreach. She is originally from California and has made Savannah, Georgia her home for the past nine years. She is an active advocate for organ donation and women's rights; she also is a business owner, owning an event planning business and urban marketing startup company.
She has an extensive volunteer career, she is on the Board of Association for Multicultural Affairs in Transplantation and the Technology Chair, she is a standing member of the Savannah Black Heritage Festival Committee and Health Fair Coordinator, Board Member for Girls On The Run – Savannah, Member of the Savannah (GA) Chapter of The Links, Incorporated and Technology Chair, Board member of Georgia Shift, Graduate of the Georgia WIN List Leadership Academy 2015, Social Media Manager for Women Must Vote a grassroots organization in Savannah, GA and volunteer for Planned Parenthood of Coastal Georgia.
Amanda is an Education Specialist for LifeLink of Georgia. To date her greatest accomplishment is being the mother of her son, Joah Cash.
Panelists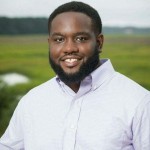 Edward Gresham has held a number of social service positions in the Savannah community, including juvenile probation officer with the Department of Juvenile Justice, Family Advocate for the Youth Futures Authority, and substance abuse counselor for Gateway Behavioral Health. He received B.S. in Behavior Analysis from Savannah State University in 2007. While attending Savannah State University, Gresham was a member of the SSU Football Team, Bacchus and Gamma health organization, and Omega Psi Phi Fraternity Inc.
Once deciding that he wanted to start his own business, Mr. Gresham decided to go back to technical school and learn a trade. While at Savannah Technical College, he received the most scholarships of any student on the campus and helped to create network opportunities for students looking to get into the energy consulting field with small businesses around the state. He received his A.A.S in Residential Weatherization and HVAC in 2013.
Currently, Mr. Gresham runs the Chatham Apprentice Program a workforce development intiative for Step Up Savannah, a poverty reduction nonprofit in Savannah. He is also the owner of Home Diagnostic Solutions of Savannah a local energy consulting firm specializing in residential energy. Still, Mr. Gresham participates in a number of community organizations. He volunteers extensively throughout the City of Savannah in various capacities such as member of the 100 Black Men if Savannah; member of the Savannah Branch NAACP; and started a local organization called the BlockParty geared toward voter education, mobilization and activation. He also volunteers with the Undergraduate members of the Alpha Gamma Chapter of Omega Psi Phi with their annual Home Makeover Project. Recently, Gresham has given significant attention to the situations affecting the African American community, and how we as everyday citizens can address them to make the greater Savannah community better. Edward Gresham is the recipient of the 2017 Liberty Bell Award from the Savannah Bar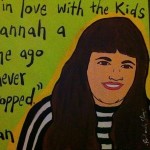 Molly Lieberman is the Founder and Director of Loop It Up Savannah, a community art program providing creative art experiences and connect resources to children and families throughout Savannah. Using the arts, Loop it Up programs foster strong relationships, and build a sustainable and interconnected community where every day needs are met with creativity and confidence. Through partnerships with the Savannah Chatham County Public School System, the City of Savannah, the Housing Authority of Savannah and local non-profits, Loop It Up Savannah provides arts programming for young people at over 30 locations each year.
Molly is the founder and owner of Handmade Neighborhood, a small business which creates opportunities for girls and women to create and market handmade products such as bags, quilts and jewelry. Handmade Neighborhood is an women's empowerment initiative, with the majority of the artists hailing from Savannah's urban communities and sharing their vision, talents and voice.
She serves on the Board of Directors for Shelter From the Rain, Dawn's Daughter, the West Broad Street YMCA, Step Up Savannah and the Edgemere Sackville Neighborhood Association. She is the Education Director for the A-Town Get Down Festival and STREAM Program Coordinator for 21st Century Community Learning Centers of Savannah with the Savannah Chatham County Public School System.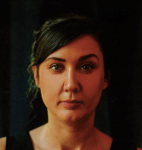 Coco Papy is a community organizer and native Savannahian. As the Community Director of The Creative Coast, she works to grow the creative and living wage economy in Savannah through the intersection of art, innovation, small business and entrepreneurship. She is involved in numerous groups in Savannah and the state of Georgia, including serving as the Vice-Chair of the Savannah Cultural Affairs Commission, a member of the Planned Parenthood advisory committee, President of the Twickenham Neighborhood Association and advisory board member of Open Savannah. She is a Step-Up Savannah Neighborhood Leadership Academy graduate, a past PEN America Prison Writing Fellow, an advocating member of the Georgia Aids Coalition, the Susie King Taylor Community School Equity and Justice task force and a Highlander Education Center Greensboro Justice Fellow. Most recently, she is a graduate of the Georgia Win List Leadership Academy, a political action committee dedicated to changing the face of power in Georgia by recruiting, training, supporting, and electing women who will serve as advocates in Georgia.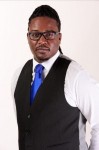 Moncello Stewart is a community activist and grass roots organizer, born and raised in Savannah, GA. He is also a proud graduate of Citizen's Academy, Leadership Savannah, and Step-up Savannah's Leadership Academy. Moncello's dedication to his hometown runs deep; he serves on a number of boards and volunteers with many community organizations, including his service as chair of the Citizen's Advocacy Board, president of Phi Beta Sigma Fraternity Tau Beta Sigma chapter, past president of the local Pan Hellenic Council, and past vice president of the Tatemville Neighborhood Association. In 2017, Moncello combined his love for community service with his dedication to helping organizations thrive, founding FOCUS, a non-profit incubator that seeks to educate, enrich, and grow non-profits in the Savannah area.