How to Grow Your List in 80 Days
Session Type(s): Training
Training Tag(s): Basic Online Organizing
Starts: Thursday, Aug. 2 10:00 AM (Eastern)
Ends: Thursday, Aug. 2 11:15 AM (Eastern)
When it began, Tom Steyer's Need to Impeach campaign started with exactly zero names. Join the team that built the Need to Impeach community into a 5 million person strong movement for an interactive training on paid strategies to grow your email list. Efficiently adding new names to your list takes smart advertising strategies, thumb-stopping creative, smart targeting and a thoughtful approach to utilizing different acquisition platforms. But the result of a well-executed acquisition plan isn't just a big list, it is a community ready to take action for your cause. With plenty of real-life examples, this training will show you how to grow your list in 80 days.
Trainers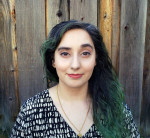 Zuha Khan is a Senior Media Planner at political firm Trilogy Interactive. Her media planning, strategy, and operations work has resulted in top-tier digital advertising campaigns that have truly delivered an impact. They've built and executed media plans with precision, adaptation, and success for non-profit and union clients.
In their spare time, Zuha radio DJs, organizes benefit concerts, participates in civic engagement, and volunteers with the Alliance of South Asians Taking Action.