Get Tested: How to Run an Optimized Email Program
Session Type(s): Training
Training Tag(s): Basic Online Organizing
Starts: Thursday, Aug. 2 2:00 PM (Eastern)
Ends: Thursday, Aug. 2 3:15 PM (Eastern)
Every email list is a special unicorn. How do you know what messaging motivates your supporters? What subject lines grab their attention? Which layout will get them to click through? Are graphic emails really all that? The answers to all of those questions—and more—are a simple email test away. In this session, attendees will learn the basics of email testing, including what makes an effective test, what tools they need to start testing, testing best practices, how to analyze the results of a test and how to apply those lessons to future emails.
Trainers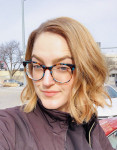 Malinda Frevert has 13 years' experience running digital programs for political organizations and campaigns. She cut her teeth organizing farmers, ranchers, and city folks against the Keystone XL pipeline at BOLD Nebraska. Since then she's worked on electoral campaigns in Minnesota and Ohio, organized hundreds of thousands of feminists online with UltraViolet, been email director at EMILY's List, and served as deputy digital director at the DSCC.
She's been managing teams for 7 years and organizing Manager Confessions panels at Netroots for the last 5 years. Her favorite soapbox is that we need a lot more support for managers in the progressive movement.
Other sessions: Manager Confessions: Yeah ... I'm Gonna Need You to Come in on Saturday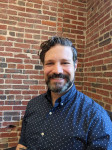 Damien Shirley (he/his) is Email Director at Middle Seat Consulting.
Damien has been working in the digital political space for a decade and a half. He has managed award-winning, record-breaking email programs that have raised tens of millions of dollars for political campaigns (including presidential, senatorial, congressional, and gubernatorial bids), political organizations, issue advocacy groups, and nonprofits.
Damien has helped lead digital programs for People for the American Way, League of Conservation Voters, EMILY's List, NARAL, NextGen America, AOC, John Fetterman, Jamaal Bowman, Katie Porter, Maura Healey, Summer Lee, and other leading progressive groups and candidates.