Field: From the Ground Up
Session Type(s): Training
Training Tag(s): Grassroots Organizing/Campaigns
Starts: Saturday, Aug. 4 3:00 PM (Eastern)
Ends: Saturday, Aug. 4 4:00 PM (Eastern)
Appealing to a variety of audiences can be tricky. Targeting an audience, then successfully reaching them, requires planning, messaging and coordination. This training addresses what it takes to carry out a successful field operation from a small grassroots initiative to a nationwide political campaign using proven strategies. By using data driven information, precise messaging and effective volunteer management, you can grow a successful movement or campaign. We will address the subtleties of outreach to specific populations and building credibility within diverse communities. This training will appeal to everyone from novice to expert.
Trainers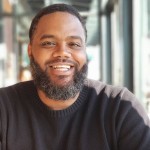 Westley Bayas III is a Vice President at Deliver Strategies (DELIVER), the go-to strategic communication and direct mail firm for the progressive community. In this role, Westley works with progressive clients across the country in developing strategic communication plans that will help them win campaigns. Previous to his time at DELIVER, Westley served as the Principal Owner of Magnolia Strategies, a full-service public affairs management, political consulting, policy development and program execution firm. He also recently served as Deputy Campaign Manager with the Kristin Gisleson Palmer for New Orleans City Council campaign, where he lead the data and field operation that won a 111-vote victory against an incumbent out of over 13,500 votes cast.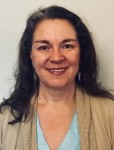 Mary Pritchard a community organizer, founder of Louisiana Precinct Organizing Project (LaPop) and returning undergraduate at University of Louisiana, Lafayette. LaPop is a one year old training program that teaches groups and individuals how to become more involved in their local political process through canvassing, social media optimization and community activities. Before returning to her home state of Louisiana, Mary worked with families with children who were experiencing homelessness. Before that Mary served as field director for a Denver Mayor's race and county field organizer for a U.S. Senate race in Colorado. Mary served one term as Secretary of Arapahoe County Co. Democratic Party. Mary is currently Campaign Manager for Mimi Methvin, candidate for U.S. Congress.