DO Read the Comments: How to Build Genuine Facebook Communities
Session Type(s): Panel
Starts: Thursday, Aug. 2 2:00 PM (Eastern)
Ends: Thursday, Aug. 2 3:15 PM (Eastern)
As digital organizers, we hear time and again that building a sense of community and a relationship with our supporters online is critical to transitioning our online community to offline organizers. And we know that Facebook is one of the best tools we have to foster meaningful online communities that advance our progressive goals. But how do you actually go about building a community on Facebook? And how do you ensure that you are having meaningful interactions with your supporters—and that your supporters are connecting with each other in genuine ways? In this panel, we'll explore the use of tools like Facebook Groups, Events, and—you heard us right—comment threads.
Moderator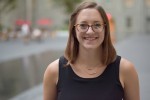 Olivia is the Digital Organizing Director at EMILY's List. Her work includes creating online candidate training tools, building the EMILY's List SMS program, managing donor and candidate Facebook communities, and more. Prior to coming to EMILY's List, Olivia was the digital director at the Climate Action Campaign.
Panelists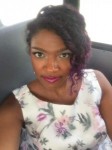 Grace Caldara is the Director of Engagement for Pantsuit Nation, a non-profit with an online Facebook community of over 3.8 million members. Prior to her role with Pantsuit Nation, she was Adjunct Professor for Chapman University and she was an admin for a large babywearing facebook group where she worked hard to change the community to become more focused on social justice. She combined her previous experience as a teacher and role as an admin to develop effective strategies for Pantsuit Nation moderators and admins to moderate and redirect members to have more meaningful interactions. She is also a writing contributor to the Pantsuit Nation book.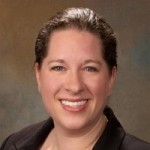 Grew up in Muskogee, Oklahoma. Cherokee Nation citizen. Came out as queer in 1992. Resisted Tom Coburn's 1994 Congressional campaign. Smith College graduate. Helped process Margaret Sanger Papers & oral histories of second wave feminist activists at Sophia Smith Collection women's history archive. Nearly 20 years of professional leadership experience. Created the Facebook group that would become Indivisible Action Tampa Bay on Nov 9, 2016. IATB now serves over 6,000 progressive patriots in Tampa Bay, one of the most politically critical areas of the country. IATB is one of the largest and most active chapters of the Indivisible Project, hosting dozens of activities each month to help progressives turn anger into action. Married to her wife unofficially 22 years, officially 3 of those years. Proud mother of 5 year old twin boys.