Digital Organizing 101
Session Type(s): Training
Training Tag(s): Basic Online Organizing
Starts: Thursday, Aug. 2 10:00 AM (Eastern)
Ends: Thursday, Aug. 2 11:15 AM (Eastern)
Join us for a primer on digital organizing. We'll focus on social media and cover what it means to conceptualize your own digital strategy, why social media fuels activism and how to find your digital voice. We'll share tried and true best practices that are practical to the everyday comms worker—helping you juggle that press release and demanding social schedule and whatever else that might be on your plate.
Trainers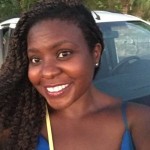 Jamila Brown is a digital strategist, writer, and social entrepreneur who specializes in domestic and international advocacy campaigns. As the Communications Director of SumOfUs, Jamila leads the organizational global communications strategy across all media, social media, and web-based content. Working closely with the global staff, Jamila builds a vibrant presence that engages the membership, reaches new target audiences, and builds SumOfUs' communications profile and impact.
Jamila's passion for digital communications began when she served as the Program Director of two computer literacy programs in two public housing projects in Washington, D.C. For the past ten years, she has worked at the intersection of public policy, communications, and digital advocacy. She is the founder of HUE, a digital advocacy consultancy specializing in campaigns for the African diaspora. Her efforts have spanned the globe, reaching from the United States to Honduras to South Africa. Jamila is also an Assistant Adjunct Professor at the NYU Wagner Graduate School of Public Service where she teaches Strategic Communications.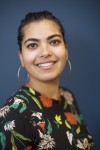 Meena specializes in turning ideas into shareable digital content. She facilitates organizations in developing a strategy around digital communications, and trains staff on best practices and tools to effectively communicate their campaigns to a digital audience.
Meena's passion to communicate compelling stories in the digital space came from her time at Greenpeace USA, where she ultimately managed all of the nonprofit's social media assets. At Greenpeace USA, she learned the importance of a data and research when it comes to running successful campaigns. Equally important is coalition building, where she collaborated with many other environmental nonprofits to maximize Greenpeace USA's social reach for campaigns.
Currently as the Email Engagement Manager for Amnesty International USA, Meena works on moving 1.3 million supporters to action for human rights issues around the globe.
When she's not glued to her computer, Meena likes to walk and eat her way through Oakland's beautiful neighborhoods.