Designs on Democracy: The Roles and Responsibilities of Graphic Designers in the Trump Era
Session Type(s): Panel
Starts: Saturday, Aug. 4 3:00 PM (Eastern)
Ends: Saturday, Aug. 4 4:15 PM (Eastern)
As graphic designers and media makers, how can we best develop strategic visual communication to win campaigns and stay accountable to the leadership of community organizers? Join us for a panel discussion on best practices and case studies. As people of color, women and immigrants, we will reflect on opportunities and challenges we face as media makers doing this work.
Moderator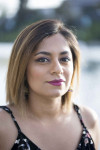 Tanzila "Taz" Ahmed is a political strategist, storyteller, and artist based in Los Angeles. She creates at the intersection of counternarratives and culture-shifting as a South Asian American Muslim 2nd-gen woman. She's turned out over 500,000 Asian American voters, recorded her #GoodMuslimBadMuslim podcast at the White House and makes #MuslimVDay cards annually. Her essays are published in the anthologies Pretty Bitches, Whiter, Good Girls Marry Doctors, Love Inshallah, and numerous online publications. In Spring 2019 she was UCLA's Activist-in-Residence at the Institute on Inequality and Democracy and in 2016 received an award from President Obama's White House as a Champion of Change in Art and Storytelling.
Other sessions: Asian American Pacific Islander (AAPI) Caucus
Panelists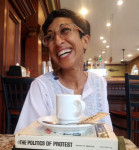 Sabiha Basrai is co-owner of Design Action Collective in Oakland, CA — a graphic design and web development shop dedicated to serving social justice movements with strategic media tools. She has been working as a graphic designer for nonprofits and activist organizations for the last 20 years. She is a coordinator for the Alliance of South Asians Taking Action — a San Francisco Bay Area all-volunteer group working to educate, organize, and empower Bay Area South Asian communities to end violence, oppression, racism and exploitation within and against our diverse communities. Sabiha is also a member of the Center for Political Education's Advisory Board and a part-time faculty member in the University of San Francisco's Department of Art & Architecture.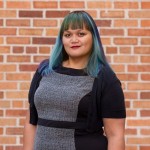 Candice is an award-winning Vice President of Creative for 50+1 Strategies, a civic engagement, campaign strategy, management, and community mobilization consulting firm based in Oakland, CA. In 2019, she was honored by the American Association of Political Consultants as a Top 40 under 40 Winner. She specializes in print design and has won several national awards for her logo, billboard, and mailer designs.
Other sessions: Visual Design 101: How Decisions YOU Make Affect Decisions THEY Make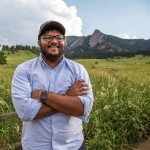 Yash Mori's expertise is in how to get media made, published, and promoted widely in a timely way. Much of his work for different campaigns has gone viral, something tons of organizations are hot on figuring out. Over the years he has honed his skill-set to be far more than just photos and videos for movements and campaigns, yash has dedicated his life to be in service of those around him. He is a seasoned organizer whose body of work is been focused on uplifting the passionate and inspiring stories of leaders. Yash Mori has worked with organizations for the likes of Hillary For America, People's Climate March, Democratic Governors Association, Latino Victory Fund, Wnited We Dream, Unite Here!, Netroots Nation, and more.