Session Type(s): Training
Training Tag(s): Movement Health & Operations
Starts: Saturday, Aug. 4 4:30 PM (Eastern)
Ends: Saturday, Aug. 4 5:45 PM (Eastern)
Many criticize the call-out culture but few offer concrete skills-building techniques to create a "call-in" culture that strengthens our movement. This training by an experienced anti-fascist black feminist will teach how to call each other in to strengthen our resistance and focus. Participants will learn the dos and don'ts of calling in and how to intervene when others are calling out. You'll leave with skills to discern between offenses, micro-aggressions, triggers and threats, as well as increased self-reflection skills for engaging in debates or dialogues.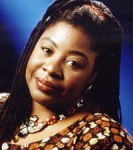 Loretta J. Ross was the National Coordinator of the SisterSong Women of Color Reproductive Justice Collective from 2005-2012 and co-created the theory of Reproductive Justice. She is an expert on human rights, feminist issues, hate groups, appropriate whiteness, and human rights. Her newest book, Reproductive Justice: An Introduction, co-written with Rickie Solinger, was published in March 2017.
She has appeared on CNN, BET, "Lead Story," "Good Morning America," "The Donahue Show," the National Geographic Channel, and "The Charlie Rose Show." She has appeared in the New York Times, Time Magazine, The Los Angeles Times, and the Washington Post, among others. She helped create the theory of "Reproductive Justice" in 1994, and led a rape crisis center in the 1970s. She co-authored Undivided Rights: Women of Color Organize for Reproductive Justice in 2004. Her latest book, Radical Reproductive Justice will be published by Feminist Press in October 2017, and she is presently writing her next book, Calling In the Calling Out Culture, for publication in 2018.
Ms. Ross was National Co-Director of the April 25, 2004 March for Women's Lives in Washington D.C., the largest protest march in U.S. history at that time with 1.15 million participants. As part of a 45-year history in social justice activism, she founded the National Center for Human Rights Education (NCHRE) in Atlanta, Georgia from 1996-2004. Before that, she was the Program Research Director at the Center for Democratic Renewal/National Anti-Klan Network where she led projects researching hate groups, and working against all forms of bigotry with universities, schools, and community groups. She launched the Women of Color Program for the National Organization for Women (NOW) in the 1980s, and was national program director of the National Black Women's Health Project. She was one of the first African American women to direct a rape crisis center in the 1970s, launching her career by pioneering work on violence against women.
She is now a Visiting Professor teaching courses on white supremacy, reproductive justice, and calling in practices at Hampshire College for the 2017-2018 academic year. She holds a B.A. from Agnes Scott College in Women's Studies.