Broke AF: Economic Justice Campaigns to Mobilize and Empower Millennials
Session Type(s): Panel
Starts: Friday, Aug. 3 5:15 PM (Eastern)
Ends: Friday, Aug. 3 6:30 PM (Eastern)
Room: 222
Millennials—the largest eligible voting bloc in America—have been ravaged by runaway crony capitalism. Saddled with unprecedented student debt, besieged by unaffordable housing costs, and strained by a gig economy with few prospects for financial stability, young Americans are demanding new economic models to get ahead. Youth organizers from rural communities to the Rust Belt are forging bold campaigns to force action making housing and higher education guaranteed rights for all people. By connecting these issues to electoral politics, these local organizations are building a powerhouse to mobilize the Millennial vote around their economic self interest in unprecedented ways.
Moderator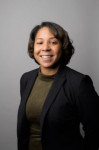 Dawn Boudwin has nearly 10 years of experience in campaigns, organizing, and coalition building. She is the Deputy Executive Director of Network Strategy at the Alliance for Youth Organizing. In this role, Dawn manages the Alliance's program, communications, and data teams. She is also integral in the Alliance's network expansion efforts and she leads partnership work with national, state, and local organizations, companies, and brands to elevate affiliates and partners to further the organization's electoral and issue campaign goals.
Prior to joining the Alliance, Dawn worked to ensure AFSCME's members and working families had access to health care, paid time-off, livable wages, and other benefits. She managed field programs including member mobilization, direct voter contact, and get-out-the-vote activities. And before Dawn's time at AFSCME, she was the Deputy National Political Director at America Votes (AV). Dawn was with AV for more than 5 years where she cultivated and maintained coalitions. These coalitions focused on both electoral and issue-based work. In addition to the coalition work, Dawn served as a liaison between state and national AV and executed AV's election modernization work at the national level.
Dawn hails from the great state of North Carolina and is a born and bred Tar Heel. She currently resides in the DC area with her adorable puppy Serena.
Panelists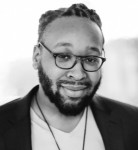 Prentiss, Executive Director of the Ohio Student Association, started organizing with Organizing for America, registering students and building campus teams. He joined OSA to continue building student power, playing roles ranging from training coordinator, regional team lead, to communication director, building up a social media presence and strengthening our internal communication structures. He has developed campus teams, trained hundreds of leaders and led racial justice and higher education campaigns.
Prentiss has earned his B.A. in urbans affairs at Wright State University. He currently lives in Dayton, OH.