Activist's Secret Weapon: How to Harness Your Passion, Build Your Confidence, and Step into Leadership
Session Type(s): Training
Training Tag(s): Grassroots Organizing/Campaigns
Starts: Friday, Aug. 3 2:00 PM (Eastern)
Ends: Friday, Aug. 3 3:15 PM (Eastern)
There are plenty of activism and campaign trainings out there. But there's only ONE mindset training for getting you emotionally and mentally ready for advocacy and politics. This training session gets right to the heart of the fears many women have around leadership and stepping into public life. We're masters at showing you how to manage your inner critic (and imposter syndrome), use your passionate voice to create change and inspire voters and donors to support, give and spread the word like fire. If you've been thinking about jumping into advocacy, have trained to help campaigns or run yourself and are still afraid of putting yourself out there, attending this training can give you the secret weapon you need to change the world.
Trainers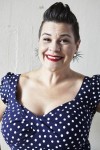 Melissa Bird, PhD, MSW is a passionate feminist whose education in social work has led to a career advocating for children, women, and their families. She is a fierce believer in social justice advocacy and preparing women for leadership roles in politics. She has a wealth of experience working with policy makers, community leaders, and other stakeholders on issues including LGBTQ justice, reproductive justice, housing, homelessness, and poverty.
As a writer, professor and fiery public speaker, Dr. Bird creates the genesis for a new brand of leadership. Her words awaken revolutionaries, trailblazers and powerful innovators in the quest for justice. When she's not building her public speaking Empire, she can be found reading trashy novels, drinking fine whiskey, playing mom to three delicious humans, and loving her punk rock scientist James Thomas Kelly.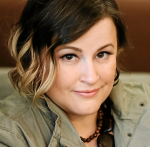 Melanie Childers is a Political Leadership coach who shows political activists + candidates how to get past Imposter Syndrome so they can step into real, authentic leadership, and overcome overwhelm so they can keep resisting, leading, and doing powerful work in the world. She's also an activist, yoga teacher, writer, & magazine publisher. She helps candidates and NPOs via her site at TheEnlightenedBadass.com.