Y'all Means All: Fighting for LGBTQ Rights in the South
Session Type(s): Panel
Starts: Thursday, Aug. 10 9:00 AM (Eastern)
Ends: Thursday, Aug. 10 10:15 AM (Eastern)
The South has been traditionally behind when it comes to social change. For this reason, many prominent LGBTQ groups and social justice organizations have been focusing progressive energy on creating political, legal and cultural change in the reddest of red states—all with the help of important, in-state partners. This panel will consider strategies for defeating anti-LGBTQ bills, legal challenges to harmful laws, creating meaningful partnerships to drive social change, and the future of organizing in the South. Join LGBTQ and social justice leaders who have worked to successfully create pro-LGBTQ policies in the South, as they discuss defeating harmful legislation, changing hearts and minds, and putting the "all" in y'all.
Moderator
Panelists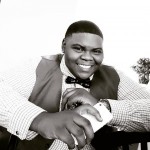 Quentin Bell
Executive Director/Community Organizer
Quentin Bell 29, is the Executive Director of The Knights & Orchids Society, a grassroots Southern centered startup that promotes gender justice and Lesbian Gay Bisexual Transgender Queer (LGBTQ+) visibility. He is originally from Selma, AL and received his Bachelor degree from Alabama State University in Business Management with a focus on Entrepreneurship. He currently manages TKO's Black Sheep Relief Center, which serves as a link between the local LGBTQ community and the city of Selma for the purpose of creating positive change particularly among rural LGBTQ youth and young adults. Quentin identifies as a Trans-man and he uses his leadership platform within TKO to
de-stigmatize this underrepresented group and promote visibility/representation for trans people of color, fighting at the intersections of race and gender.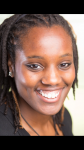 Britney Nesbit was born in Atlanta but calls Charleston, South Carolina home. Britney is a proud University of South Carolina alum. She graduated with a Bachelor of Science in Biology. Her love for science and passion for helping others led her to pursue a career as a pharmacist. But after witnessing the real health disparities experienced by LGBTQ folks and marginalized communities of color, she was motivated to step outside of the healthcare provider role and into the role of a social justice advocate. Britney has exercised her commitment to intersectional advocacy, racial equity, and coalition building by facilitating LGBT+ ally workshops, creating empathy-building training sessions, and teaming up with LGBTQ community organizations to make healthcare institutes a safer and affirming space for LGBTQ individuals. Britney joined the Campaign for Southern Equality team as a Tzedek Social Justice Fellow in August of 2016. She is now proudly serving as Southern Equality Fund Coordinator.