When the Ladder Isn't Enough: Engaging New Supporters for Long-term Organizing
Session Type(s): Training
Training Tag(s): Basic Digital Organizing
Starts: Friday, Aug. 11 1:00 PM (Eastern)
Ends: Friday, Aug. 11 2:15 PM (Eastern)
>How do you best absorb new action takers? Post-November, people don't need to be convinced to get involved. Instead, they need meaningful actions to channel fear and frustration, and in a variety of interconnected ways so they don't lose steam. The ladder of engagement is too limited—a healthy digital program looks more like an ecosystem, especially given the challenge of how quickly we're having to provide opportunities for supporters to respond to the consistent barrage of attacks on progressive values. In this training, we'll draw from lessons learned to help others identify areas of focus to build and scale healthy digital organizing programs—ones that can effectively absorb and sustain the recent outpouring of interest.
All are welcome, from independent activists who want to build their friends into an informal network of action takers to organizations looking to revisit and refine their engagement strategy.
Trainers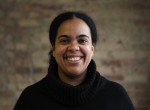 Jennifer Warner began her political organizing experience during the 2008 Presidential primaries as a volunteer. Hooked by the power of community organizing, she became a field organizer in Southwest Michigan for Obama for America in 2008. In 2009, she joined Organizing for America in Michigan as a Regional Field Director, working to recruit, train and coach volunteers and develop a volunteer network throughout western Michigan. By June of 2010, she moved to Ohio with Organizing for America to work on the Coordinated Campaign as a Deputy Field Director. In April of 2011 when President Obama's re election campaign officially launched, she remained in Ohio as a Deputy Field Director through the end of the 2012 campaign.
In March of 2013, Jennifer joined Organizing for Action, an issue advocacy organization launched to enact the agenda millions of American's had just voted for. She started as the National Midwest Regional Director. By June of 2013, she was promoted to Deputy National Organizing Director, and in December of 2014 became the National Organizing Director.
In May of 2016, Jennifer left OFA to join Ohio Together (the Hillary Clinton Campaign) as the Coordinated Campaign Director where she oversaw the Data, Organizing, Operations and GOTV programs. After the election she returned to OFA as the National Organizing Director.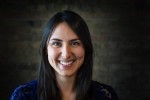 Alex started out at the Clinton Global Initiative and United Nations before realizing she didn't actually hate politics—she truly enjoyed helping others discover their passion for community organizing, just as she had. She's been at this version of OFA since 2013 in various capacities, coordinating volunteer programs, training digital organizers, and running email and social programs. She's helped design and run fellowships and digital academies and is always excited to explore new ways of doing things better.