What's Love Got To Do With It?
Session Type(s): Panel
Starts: Thursday, Aug. 10 9:00 AM (Eastern)
Ends: Thursday, Aug. 10 10:15 AM (Eastern)
Love—radical, revolutionary, fierce love—is the only force powerful enough to create the world we want and need. In a time of uncertainty and fear, love navigates in ways that linear thinking cannot. So why is it so hard for movements to practice love, to take it seriously in our approaches and strategies? How do we shed off old movement habits and open to our vast untapped potential? #RevolutionaryLove, #LoveWithPower, #LoveArmy, and Resonance Network will explore: What does it mean, and not mean, to practice love in movement building? What is the history of communities of color building movements based on love? What is the toughest part of committing to love? How does the practice of love change how we build movements?
Moderator
Panelists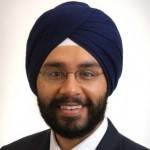 Deeptej Singh, M.D. is a Senior Fellow at The Revolutionary Love Project, which has committed to making love a public ethic in the 21st Century. The Project develops direct actions through campaigns, films, and public protests while also developing the academic foundations of what makes love revolutionary. Love is not anemic and fickle, rather it is demonstrated by action and gives us courage we did not know we had. Deeptej is also a practicing physician living in Albuquerque, NM where he continues to bring his Sikh faith to intersectional justice movements.