There's Power in Data: Targeting & Contacting Voters with PDI (Sponsored Training)
Session Type(s): Training
Training Tag(s): Grassroots Activism & Campaigns
Starts: Saturday, Aug. 12 9:00 AM (Eastern)
Ends: Saturday, Aug. 12 10:15 AM (Eastern)
Political Data (PDI) is the company behind PDI National, an online software program serving the progressive community in all 50 states with tools designed to help campaigns and organizations of all sizes manage their voter, donor, volunteer, and membership data for election strategy, communications, and analysis. This session will introduce you to the most recent advancements in data visualization, mobile canvassing, and other cutting-edge tools currently available in our software. We will also demonstrate how to use our unified platform for effective data management and real-time analysis to guide your strategic decisions.
This training is sponsored by Political Data.
Trainers
Emily Zahn is New York transplant currently living in Santa Monica. Prior to joining Political Data Inc (PDI) as a Senior Product Specialist, Emily was the Southern California Field Director at the Planned Parenthood Affiliates of California. She is passionate about breaking down barriers to healthcare, especially increasing access to safe, affordable abortion care. She has also previously worked for NARAL Pro-Choice New York, the Guttmacher Institute, and the Planned Parenthood Action Fund of New Jersey. She currently serves on the board of California Women's List, a PAC that aims to fundraise for, support, and elect more women to state office. Emily graduated from Skidmore College with a degree in social work and psychology, and continued her studies at New York University where she received her Masters of Social Work in 2012. When she's not talking about abortion access, data, or politics, Emily is usually trying to show you pictures of her dog Marty (IG: @martysbestdayever).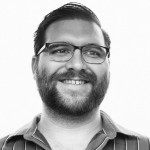 Nic grew up in Florida and has worked professionally on progressive campaigns for the last 12 years. He began his work in Florida as a signature gatherer on a congressional race and left as the Political & Data Director for America Votes, FL. In 2015 Nic moved to California to join Political Data, Inc (PDI). In his current position at PDI he is on the software design team, client relations and is the Director of Business Development. He lives in Sacramento with his fiance Ashley and dog Echo. When he is not working on campaigns you can find him fly fishing on the American River.