The White Face of Domestic Terrorism: How Islamophobia Distorts the Reality of Terrorist Violence in America
Session Type(s): Panel
Starts: Saturday, Aug. 12 3:00 PM (Eastern)
Ends: Saturday, Aug. 12 4:15 PM (Eastern)

Americans love to summon images of turbaned Arabs when they bandy the word 'terrorist,' but recent studies have revealed a much more complicated reality: That domestic terrorism in the United States is twice as likely to be committed by a white American-born, right-wing extremist. This reality is often obscured by an official emphasis from politicians and law enforcement on the Islamist threat, which is echoed and expanded upon by the media. This panel will assemble terrorism experts from a variety of backgrounds to explore how ethnic hysteria against Muslims generated by hate groups has helped feed the distortion that has misshaped the resulting American anti-terrorism policy.
Moderator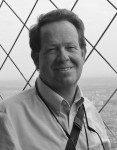 David Neiwert is an investigative journalist based in Seattle and the Pacific Northwest correspondent for the Southern Poverty Law Center. He is the author of many books, including most recently 'Alt-America: The Rise of the Radical Right in the Age of Trump.' He is also the author of 'And Hell Followed With Her: Crossing the Dark Side of the American Border' (winner of the International Latino Book Award for General Nonfiction); 'Strawberry Days: How Internment Destroyed a Japanese American Community'; and 'Of Orcas and Men: What Killer Whales Can Teach Us.' His reportage for MSNBC.com on domestic terrorism won the National Press Club Award for Distinguished Online Journalism in 2000.
Panelists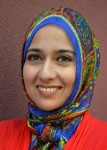 Rabiah Ahmed is the Media and Public Affairs Director for the Muslim Public Affairs Council where she focuses on generating awareness of MPAC's policy positions as well as strategic communications for the larger American Muslim community.
A media professional with more than 15 years of communications experience, Rabiah has worked extensively on public perceptions of Islam and Muslims and has launched campaigns such as "Muslims Care" and "My Faith My Voice" to address the rising tide of anti-Muslim sentiment in our society. She also also authored a media guide, "American Muslims: A Journalist Guide to Understanding Islam and Muslims" and is frequent speaker at conferences.
Previously, Rabiah ran her own PR firm and served as a national spokesperson for her clients media on media outlets including, but not limited to: BBC, CNN, FOX, MSNBC, GEO, Al-Arabiya, NPR, WTOP, Washington Post, USA Today, Los Angeles Times and others.
Rabiah holds a MA in journalism form the University of North Carolina at Chapel Hill and a BA in mass communications from Wayne State University in Detroit, MI.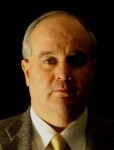 Daryl Johnson is the owner of DT Analytics, a private consulting firm for law enforcement. Johnson is the former lead analyst for domestic terrorism at the U.S. Department of Homeland Security. Johnson has over 25 years experience working as a counter-terrorism analyst for the U.S. government. He is the author of 'Rightwing Resurgence: How A Domestic Terrorist Threat Is Being Ignored' (Rowman & Littlefield, 2012)."