Strategic Communications: Connecting through Emotions and Values
Session Type(s): Training
Training Tag(s): Communications
Starts: Friday, Aug. 11 1:00 PM (Eastern)
Ends: Friday, Aug. 11 2:15 PM (Eastern)
As progressives, our instinct is too often to bring facts and figures to a feelings fight. Truman Project's nationwide organization of veterans, policy experts, and political professionals arguing for a strong, smart, and principled American foreign policy has a better way forward. We've found that connecting through emotions and identifying shared values are the surest ways to win "permission to be heard" from audiences who aren't used to listening when progressives talk about foreign policy. And regardless of what issue you care about, the science and strategies in this training can help you reach persuadable audiences and have a genuine conversation rather than a knock-down-drag-out fight that gets you nowhere.
This training is for all audiences.
Trainers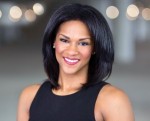 Jalina Porter is the Press Secretary at Truman National Security Project, a non-profit national security and foreign policy based think tank. A former communications staffer at the United States Congress and returned Peace Corps volunteer, Jalina's passion for public service knows no boundaries. As a creative, Jalina has been privileged to perform as a professional dancer for several professional sports teams spanning the National Lacrosse League, National Football League, and National Basketball Association.
Jalina is responsible for training members of the Truman Project as well as outside organizations and individuals to speak on camera and transform their strategic communications skills. She is also responsible for placing Truman Project members in the media and for recruiting diverse audiences to national security. Jalina is a proud graduate of Howard University, where she received her B.B.A. in Marketing.
Graham F. West serves as the Communications Director for Truman Center for National Policy and Truman National Security Project. He is responsible for leading the organization's strategic communications and rapid response work, including daily and weekly messaging products, as well as managing the all star team that pushes Truman's members and mission in TV, radio, print, and digital media. Graham has a BA from Rice University where he studied History, Political Science, and Middle Eastern Studies, and did his MA in International Affairs at the George Washington University's Elliott School, where he wrote a thesis on advancing U.S. relations with Iran after the P5+1 nuclear deal.