Storytelling as a Tool for Change
Session Type(s): Training
Training Tag(s): Communications
Starts: Thursday, Aug. 10 2:30 PM (Eastern)
Ends: Thursday, Aug. 10 3:45 PM (Eastern)
Our organizations are committed to making the world a better place, yet we often struggle to communicate our vision and mobilize people around it. Storytelling can help bridge the disconnect with people and issues that our communities face. Stories create empathy. They allow people to intimately and emotionally understand the situation of a person they've never met before. Inspiring stories show solutions that exist. Through storytelling, our organizations can show its direct impact on people and make our vision real and tangible for the audience. We're still figuring out the secret sauce, and we invite you to join us in this safe space so we can learn together.
Beginner to intermediate. This training is best suited for those who know the basics of social media engagement, messaging and framing.
Trainers
Elena has worked in online communications at organizations ranging from local (Sangre de Cristo Animal Protection), to state (California National Organization for Women), and national (MoveOn.org), and is currently working with SEIU-UHW. She is experienced in creating emails that motivate action across numerous issues areas, and in teaching others the tools, skills, and mindset that lead to effective online communication on advocacy issues.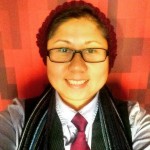 Kim Rescate has been working in Communications/Marketing/Design field for over 20 years. She has committed her in life in pursuit of social justice. She's passionate about immigrant, workers, LGBTQIA+ and women's rights. Although she conformed to society's measurements of success by getting a formal education in media and design, she is mostly a self-taught geek, who forged her way into unknown lands with intentional leadership and guile. She did not choose the way of the Jedi, this life-long path chose her.