Stop Telling Me to Make It Viral: Establishing a Compelling Digital Presence for Your Org or Campaign
Session Type(s): Training
Training Tag(s): Basic Digital Organizing
Starts: Thursday, Aug. 10 1:00 PM (Eastern)
Ends: Thursday, Aug. 10 3:15 PM (Eastern)
We can't teach you how to make a post go viral, but this workshop can help you establish a compelling digital presence for your organization or campaign. We'll introduce messaging and branding (including graphics, photography, and basic design theory); discuss how to find and grow your audience, cover events, generate buzz and engagement, and measure impact. Finally, we'll share how to build this multi-channel digital strategy into your entire organization's work and form external partnerships. Our digital strategy will be informed by a racial justice, feminist and LGBTQ lens, and it is our hope that our training will help change the online conversation on progressive issues to be more inclusive and intersectional.
This training is for beginning/intermediate social media and digital strategists. Ideally participants should have familiarity with managing an organizational Facebook page and Twitter account.
Trainers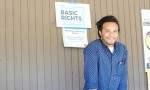 Aaron is a sometimes-writer, political activist, one-day graphic and print designer, but mostly a classicist (i.e., someone who studies ancient Greece and Rome). He has managed two successful political campaigns in Oregon, and worked in digital and traditional communications for Oregon's largest LGBTQ policy and advocacy nonprofit. He has a B.A. in classics from Reed College. He lives in Oakland and is on the lookout for his next venture.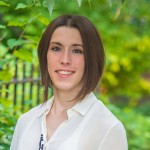 Kayley Whalen is an activist who works at the intersections of racial justice, transgender and queer issues, humanism, disability and drug policy reform. She is the Digital Strategies and Social Media Manager at the National LGBTQ Task Force and Digital Strategy Co-Director at Trans United Fund. She is multi-racial Latina/white. Kayley has a B.A. in English Literature and a minor in Women's Studies from Swarthmore College. She skated with the DC Rollergirls for five years under the name "Lenore Gore" and her story "Talk Derby To Me" was published in the Lambda award-winning anthology Gender Outlaws the Next Generation. You can follow her on Twitter at @lenoregore (https://twitter.com/lenoregore)