States Resisting: Working with State Lawmakers to Fight the Conservative Agenda
Session Type(s): Panel
Starts: Thursday, Aug. 10 10:30 AM (Eastern)
Ends: Thursday, Aug. 10 11:45 AM (Eastern)
For decades, conservatives—backed by corporate special interests—have invested massive resources to cement power in the states. Now, Trump and Congressional conservatives are wreaking havoc at the federal level. Their regressive agenda attacks immigrants, the environment, women's health, public education, civil rights, and virtually every cause progressives have worked hard to advance. State-level leadership is one of our most effective tools in fighting the Trump administration. This panel will highlight case studies of effective resistance strategies, including: aligned policy and grassroots efforts for state border wall divestment, presidential tax disclosure and transparency, and fighting the Muslim Ban and other executive actions.
Moderator
Nick Rathod is the Executive Director of the newly formed State Innovation Exchange (SiX). Prior to joining SiX, Nick served as the Director of State Campaigns for Mayor Bloomberg's, Everytown for Gun Safety, where he directed state legislative campaigns. Nick also served as the Consumer Financial Protection Bureau's (CFPB) Assistant Director for Intergovernmental and International Affairs where he helped in building the structure of the CFPB and setting up the intergovernmental affairs and international operations for the agency. Before this role, Nick served as a Special Assistant to the President of the United States and Deputy Director for Intergovernmental Affairs at the White House. He also served as the Director of Intergovernmental Affairs for the Obama-Biden Transition Team. Nick has also served as a Senior Advisor to former New York Governor Eliot Spitzer and Senior Manager of State and Regional Affairs at the Center for American Progress.
Panelists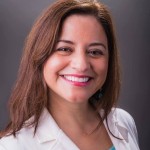 Isela Blanc currently represents District 26 in the Arizona House of Representatives which includes North Tempe, Northwest Mesa, portions of South Phoenix and the Salt River Pima Maricopa Indian Community. At the age of six, Isela's family immigrated to the United States in pursuit of the American dream. Her parents encouraged, promoted, and supported their daughter's pursuit of higher education. A proud product of the Tempe public school system, she was the first in her family to attend a university. She received a Bachelor of Science degree in Family and Human Development from Arizona State University. Isela became involved in her community as a parent volunteer in her children's school. Her experience then encouraged her participation with various groups where she acquired the skills and passion to advocate for better schools, youth programs, and equal access to services for those most in need.
In 2016, she was elected to serve the community where she was raised. As an elected official, she became the first formerly undocumented woman to serve in the Arizona Legislature. She serves on the Local and International Affairs and the Federalism, Property Rights, and Public Policy committees.
Park Cannon is the youngest member of the Georgia House of Representatives. She is excited to represent Midtown, Old Fourth Ward, Downtown, and Southwest Atlanta. At the 2016 Democratic National Convention in Philadelphia, Representative Cannon said "We need to trust black women!" and will continue to stand up for queer visibility in the south."
A 4th generation Oregonian, Jennifer was raised on a farm in Washington County. She entered the world of advocacy while attending the University of Oregon. Proposed cuts to financial aid, Pell grants and work-study programs threatened to end her academic career before it had really started. Unwilling to let go of her dream of a college education, she became an education activist. That path led her to Washington D.C. to work for Senator Mark O. Hatfield to ensure all Oregonians have access to higher education.
After receiving her JD, cum laude, from Willamette University, Jennifer practiced with the law firm Davis Wright Tremaine in Portland. She also worked at Portland State University as the Assistant Vice President for Communications and Public Affairs and served on Superintendent Susan Castillo's executive team at the Oregon Department of Education.
In the Oregon Legislature, Jennifer serves on the Joint Committee on Legislative Administration, Joint Committee on Ways and Means and is the chair of the House Rules Committee. In July 2017, Jennifer was re-elected by her colleagues to serve as the House Majority Leader.
Jennifer lives in Northwest Portland with her husband Paul. When she is not in Salem, she loves to travel (hoping to make it through the entire list of the 1000 Places to See Before You Die), eating at as many new restaurants as possible, and spending time with her nineteen nieces and nephews. She volunteers as a big sister through Big Brothers Big Sisters Columbia/Willamette and with Mercy Corps Northwest's L.I.F.E. program at Coffee Creek Correctional Facility. She is also on the board of the Classroom Law Project and Planned Parenthood Advocates of Oregon.
Jennifer has served the people of House District 36 since she was elected in 2012 and is proud to advocate for a future that is strong, stable, and bright for all Oregonians.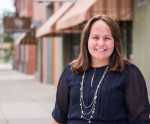 Faith Winter considers herself an organizer regardless of title. She does this by bringing people together and lifting as you rise. She is currently a Colorado State Senator, a former State Representative, Mayor-Pro Tem and City Councilor. Faith champions paid family leave, addressing climate change and addressing sexual harassment. Faith originally ran for office when a State Senator told her she believed in her and she should run. Faith has tried to pay that forward by training and inviting women to run for office. She worked at The White House Project, was founding Executive Director of Emerge Colorado and is now the Training Director of VoteRunLead. When Faith isn't training people to run for office or governing she is camping and hiking with her family.