Stand Out! Bio Videos And Social Media Targeting For Candidates
Session Type(s): Training
Training Tag(s): Communications
Starts: Saturday, Aug. 12 9:00 AM (Eastern)
Ends: Saturday, Aug. 12 10:15 AM (Eastern)
Social media has become a dominant force in both local and national campaigns and candidates today must be able to effectively communicate who they are to their communities across multiple social platforms. In this hands on session we will discuss how to create a candidate bio video that will help your campaign stand out across social media. The discussion will encompass an overview of personal branding, video production on a wide variety of budgets, as well as how to target your audience on each platform so that your message reaches the maximum number of potential supporters. The session will culminate in a bio video shoot for two of the workshop attendees.
This is the perfect companion to the You Being Real On Camera where attendees will learn to connect their personal story with their vision on camera.
This session is intended for political candidates or those who are thinking about running for office.
Organized by Democracy Labs, a project of the Tides Foundation, is a Silicon Valley hub for technology and storytelling innovation that serves progressive campaigns and organizations at the national, state, and local levels.
Moderators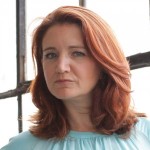 Kathryn Jones co-leads The Resistance Media Collective. Founded in November of 2016, the RMC is a collective of hundreds of professional media creatives dedicated to amplifying progressive voices. To date RMC has created videos, animations, graphics, live-streams, micro-sites and social strategies for national organizations like The Women's March and Indivisible as well as for small grass roots groups from all over the US.
Kathryn has over ten years of experience creating video and social strategies for both not-for-profit arts organizations and for large brands, including Panasonic, Dice.com, Warner Brothers, Apple, BMW, LG, Amazon and TNT.
Other sessions: Stand Out! Bio Videos And Social Media Targeting For Candidates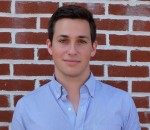 Geoff Miles is the Co-Executive Director of the Resistance Media Collective, a national organization of media professionals dedicated to using their expertise to amplify the efforts of progressive groups across the country.
To date, RMC has created dozens projects for activist movements and the work has impacted millions of viewers from all over the world.
Other sessions: Stand Out! Bio Videos And Social Media Targeting For Candidates