Peer-to-peer texting with Relay
Session Type(s): Training
Training Tag(s): Communications
Starts: Thursday, Aug. 10 1:00 PM (Eastern)
Ends: Thursday, Aug. 10 2:15 PM (Eastern)
Peer-to-peer texting is the most important tech tool to emerge from the 2016 election, and Relay is a powerful new P2P texting platform built by folks who learned how while running Text for Bernie. Building on their experience there, Relay was launched in September 2016 and has been used by dozens of organizations since, including the ACLU, Working Families Party, Greenpeace, and numerous political campaigns. This training will cover the basics on how Relay works, and then delve into proven uses of P2P texting, how to manage volunteer texters, and tips and tricks for getting the most out of your P2P interactions.
Participants do not need previous experience with Relay.
Trainer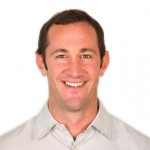 Daniel is the CEO and founder of Relay, a P2P texting company that grew out of his work on the Bernie Sanders campaign. Before Bernie, Daniel was a co-founder, chief of staff, and Climate Lab director at Citizen Engagement Lab (CEL), an incubator for digital organizing projects. Prior to CEL he worked on criminal justice policy at the Council of State Governments and was a producer for HBO. Daniel has a B.A. from Brown University and is proud to have narrowly escaped law school.