Our 1964 Moment: Learning from the Rise of the Right
Session Type(s): Panel
Starts: Friday, Aug. 11 9:00 AM (Eastern)
Ends: Friday, Aug. 11 10:15 AM (Eastern)

Shocking as it was in the moment, when you look across the last five decades of political strategy, Trump was the definitional end to a well-thought-out strategy by the right. After Barry Goldwater's sweeping defeat in 1964, the right worked to build an infrastructure of institutions, funders and elected officials that would work in tandem to gain complete control in our democratic process. This control is driven by a governing philosophy messaged far better than the left manages to message our goals and philosophy. Join us as we discuss how to build our own infrastructure and message our goals in a more efficient way and uncover the lessons we can learn from the rise of the right.
Moderator
Panelists
Nancy Flake Johnson
With a passion and reputation for leadership in community and economic development, Nancy Flake Johnson returned to Atlanta in 2008 to become president/CEO of the Urban League of Greater Atlanta. Well-known across the country for her commitment and innovative approaches to education and advancing the black community through economic empowerment and urban development, Nancy quickly built partnerships in the public and private sectors throughout the metropolitan region to drive the Urban League's impact on youth, adults and families through its initiatives and programs.
Nancy has developed and steered her committed and qualified team at the Urban League to create successful programs that meet people where they are and guide them toward financial and economic empowerment. Program platforms benefit job seekers across the spectrum –unemployed and underemployed youth and young adults, professionals, former inmates re-entering society after incarceration, first-time homebuyers, and entrepreneurs, homeless or underemployed adults. In partnership with businesses and other nonprofit organizations, she has increased the League's impact on housing, education, career focused training, business development and job opportunities in underrepresented communities.
She serves on several boards and committees including the City of Atlanta Workforce Development Board, Co-Chair of the National Urban League Jobs Task Force, Every Student Succeeds Act Coalition, the Metropolitan Atlanta Rapid Transit Authority (MARTA) Atlanta Transit Expansion Advisory Committee and the Georgia Education Equity Coalition. Her advocacy for civil, education and economic rights has earned her numerous awards and honors: the Atlanta Business League selected her as one of the Most Influential Women of Atlanta for four consecutive years; the Howard University School of Business Distinguished Alumni Award in 2015 and in 2013, she was honored as a "Woman of Excellence" by the Atlanta Daily World Newspaper.
Nancy earned her Bachelor of Business Administration degree with a concentration in Accounting from Howard University in Washington, D.C., and received a Master of Science in Taxation from DePaul University in Chicago. Before joining the leadership of the Urban League in Detroit in 2006, Nancy operated the Howard University Small Business Development Center in the University's School of Business where she inaugurated innovative programs that elevated attention to diverse entrepreneurs and business leaders around the nation.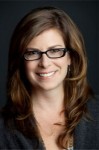 Erica Payne is the President and Founder of The Agenda Project and The Agenda Project Action Fund. Prior to founding the Agenda Project, Payne led the Tesseract Group, a boutique consulting firm that provided strategy and communications expertise to public policy organizations. Payne also co-founded the Democracy Alliance, a donor collaborative whose partners have invested over $100 million in progressive organizations. Payne's earlier career included serving as Deputy National Finance Director for the Democratic National Committee during the 1996 presidential re-election campaign.
Payne is the Editor in Chief of the Daily Agenda, the author of "The Practical Progressive: How to Build a 21st Century Political Movement," and the co-editor of Make Markets Be Markets, an influential volume on financial regulation.
Payne holds an MBA from the Wharton School at the University of Pennsylvania (2000) and a BA from the University of North Carolina at Chapel Hill (1991).