Organizing with a Gender Frame: How to Step Up Your Game and Win
Session Type(s): Training
Training Tag(s): Grassroots Activism & Campaigns
Starts: Saturday, Aug. 12 3:00 PM (Eastern)
Ends: Saturday, Aug. 12 4:15 PM (Eastern)
Many multi-issue organizing groups, even some with impressive scale, work on issues that deeply impact women but don't use an explicit gender lens in determining their strategies, messaging or policy asks. As a result, the unique needs, experiences and perspectives of women, especially women of color, often remain out of view and an enormous amount of potential is left on the table. Make It Work has developed an engaging and accessible set of tools and a training curriculum to help progressive organizations close this gap. We know that organizing with an intersectional gender lens is a powerful tool for change, and has the potential to significantly impact the reach and scale of organizing efforts. We'll show you how to do it!
This training is for all audiences.
Trainers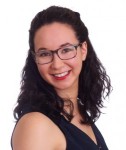 Alicia Jay is a Co-Founder and the Managing Director of Make It Work, a three-year campaign uniting a community of people who believe that hardworking families shouldn't have to choose between being there for family and earning a living. Through championing new policy solutions, sparking pop culture moments, and building the power of those most impacted, Make It Work is changing the conversation about work and family in this country.
Alicia is also the founder of Rabble Up, a coaching and training program for emerging social change leaders, helping early- and mid-career activists to harness their passion for change towards creating a sustainable and abundant career. Most recently, Alicia served as a member of a small grantmaking team at the Atlantic Philanthropies, funding civic engagement, leadership development, and research and policy efforts in the United States. Alicia is a proud Advisory Board member of the Third Wave Fund.