Nuts & Bolts Live: Down Ballot Campaigns 3.0
Session Type(s): Panel
Starts: Saturday, Aug. 12 1:30 PM (Eastern)
Ends: Saturday, Aug. 12 2:45 PM (Eastern)
Nuts & Bolts, the Saturday front page series on Daily Kos, focuses on the details of how your county, state and national party work—and how you can get involved. Following fictional campaigns, it has been used by candidates nationwide as a way to help keep their down-ballot, low money candidacies functional. Join us for Nuts & Bolts Live: a Q&A with local political leaders and advocates who want to see changes in their communities.
Moderator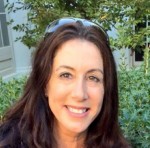 Attorney, author, and advocate Christine Pelosi has a lifetime of grassroots organizing and public policy experience. A volunteer in politics since the stroller, Christine conducts leadership boot camps based on her books Campaign Boot Camp: Basic Training for Future Leaders and Campaign Boot Camp 2.0.
A partner at IMPACTfirm.org, Christine holds a JD from UC Hastings and a BSFS from Georgetown. She has served as prosecutor in San Francisco, special counsel in the Clinton-Gore administration, and chief of staff on Capitol Hill. Currently serving as California Democratic Party Women's Caucus Chair, she is a former executive director of the state party, led its Platform Committee for thirteen years, and has been elected 6 times to the Democratic National Committee, where she cofounded the DNC Veterans and Military Families Council. An avid baseball fan, Christine serves on the San Francisco Giants Community Fund board of directors. She is married to Emmy-nominated filmmaker Peter Kaufman; their daughter Isabella was born in 2009, and has traveled with mom to over 30 states and 3 foreign countries as Christine organizes for Democrats and democracy.
Panelists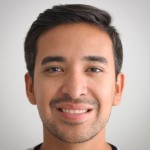 Jorge Antonio Aguilar is the Executive Director for Nancy Pelosi for Congress after having spent the last four years in the communications shop for her leadership office. Jorge previously worked for OFA in Nevada during President Obama's 2012 re-election campaign, and also for then Senate Majority Leader Harry Reid as his Congressional Hispanic Caucus Institute Public Policy Fellow. He holds a Bachelor's Degree in Political Science from Texas A&M International University. In 2015, Jorge was named "40 Under 40: Latinos in American Politics" — and was also honored by his local school district with the "League of Legends" award for his outstanding service to the community. On his free time, you will probably find him making 'carne asadas' and tasty tacos, snapping photos or salsa dancing with his fiancée.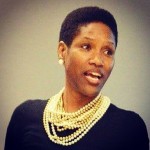 Tamara, a Candidate for the Georgia State Senate, District 40, is poised to secure a victory in 2018! Tamara ran for this seat in 2014 and garnered 37% and ran again in 2016 and garnered almost 44%.
Tamara is the Founder and President of The Concerned Beauty Professionals, an organization that addresses the need to protect the health and safety of Licensed Beauty Professionals and the clients that they serve.
Tamara is also the Founder and Senior Advocate of Politics Beauty, an organization that engages and encourages Licensed Beauty and Barber Professionals to participate in the political process.
Other sessions: Parenting in the Resistance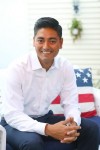 Aftab Pureval is the Hamilton County Clerk of Courts, the first Democrat elected to the office in more than 100 years. He is focused on creating greater access to justice and modernizing and professionalizing his office. Aftab is from Beavercreek, Ohio, then went to Ohio State for college where he served as student body president. He graduated from the UC College of Law and practiced law at White & Case in Washington, D.C. He then served as a Special Assistant U.S. Attorney in Cincinnati and Dayton.
Aftab serves on the boards of the Women's Fund, the Cincinnati Symphony Orchestra, the Ohio Innocence Project. He and his fiancé live in Cincinnati.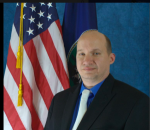 Community Organizer for Daily Kos, manager of the Nuts & Bolts of a Democratic Campaign series. A member of the Crowdsourcing the 50 State Strategy Leadership team. Chris serves as a member of the DNC. Chris is a writer, researcher, and assistant for organizations looking to build strong campaigns.