Not Just Bill O'Reilly: Combatting Sexual Harassment as a Progressive Employee
Session Type(s): Training
Training Tag(s): Movement Health & Operations
Starts: Saturday, Aug. 12 1:30 PM (Eastern)
Ends: Saturday, Aug. 12 2:45 PM (Eastern)
We know sexual harassment is a problem in the progressive movement. It's time for solutions that every single one of us can implement. Whether you're someone who has been targeted for sexual harassment and needs to know how to respond; someone who has witnessed or been confided in about harassment occuring and wants to be supportive; or someone responsible for creating organizational policies and processes, this training will give you concrete strategies to implement immediately. If harassment happens again, you'll be ready. But you can also do work in advance to hopefully prevent harassment from ever happening, armed with the latest and most effective approaches recommended by experts.
This training is for all audiences. Intended audience is anyone who works in an environment where sexual harassment could happen (which is everyone!) and/or who believes progressives should do better at identifying and responding to sexual harassment.
Trainer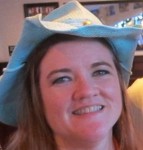 Paula as the president and principal of PB Works Solutions builds harassment and toxic workplace prevention systems that reflect your values and transform your culture. She works with nonprofits, small businesses, unions and political organizations on training, reporting and policy development to ensure objective reporting and a harassment-free environment. As the National Harassment Grievance Officer for the Democratic Socialists of America (DSA), she is building a nationwide harassment reporting and grievance program that is the first of its kind for a national political organization. Paula recently wrapped up 18 years (including eight as executive director) with Workplace Fairness, a legal nonprofit that educates workers about their legal rights in the workplace, primarily through the award-winning website www.workplacefairness.org. An employment lawyer for over 25 years, Paula has degrees from UC-Hastings College of the Law and Michigan State University's James Madison College. She volunteers at the Smithsonian's National Zoo, travels around the world to see pandas, and can't wait for NN's karaoke night and the Chairman's Pub Quiz.