No One Is Above the Law, Not Even the President: Attorney Generals and the Trump Administration
Session Type(s): Panel
Starts: Friday, Aug. 11 4:00 PM (Eastern)
Ends: Friday, Aug. 11 5:30 PM (Eastern)
The courts have proved an invaluable ally in limiting the damage of the Trump Administration, and understanding who the Attorney Generals are in those fights and how we can support their work is critical to our success in protecting the rule of law and the people. Join us for a panel featuring some of the people who have been on the forefront of these issues.
Moderator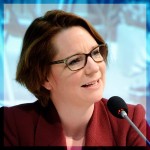 Progressive candidate for Congress in WA-01, working to build an America that works for ALL of the American people. Former executive director of ProgressiveCongress.org and the Progressive Congress Action Fund. Board member of the Netroots Foundation and the Center for International Policy. Former board member of NARAL Pro-Choice America, ActBlue, SNAP-PAC, Council for a Livable World's PeacePAC, and the Progressive Ideas Network. Principal on the Afghanistan Study Group. Author and organizer of A Responsible Plan to End the War in Afghanistan. Rabblerouser.
Panelists
Bob Ferguson is Washington's 18th Attorney General. Standing up for the constitution and American values, Bob successfully blocked – and eventually defeated – President Trump's original travel ban. The Trump administration ultimately decided not to appeal the first travel ban to the Supreme Court, and agreed to reimburse Washington for its court costs.
Bob has been recognized as a national leader on consumer protection and a champion against dark money. He received the Washington AARP Fraud Fighter of the Year Award and the Washington State Labor Council "Power to the People" award. He secured the largest campaign finance penalty of any kind in the nation's history against the Grocery Manufacturer's Association, a group of multinational corporations that opposed Washington's GMO initiative.
A champion for civil rights, Bob formed the Wing Luke Civil Rights Unit in the Washington Attorney General's Office. Washington won a state Supreme Court case he personally argued guaranteeing same sex couples the same rights as opposite sex couples in the marketplace.
As Attorney General, Bob also formed a Counsel for Environmental Protection and Environmental Crimes Unit to protect Washington's environment and combat global climate change.
Bob is a fourth-generation Washingtonian. He is an internationally-rated chess master. His games have appeared in local, national and international chess publications. Bob has twice won the Washington State Chess Championship.
Bob, his wife Colleen and their 9-year-old twins, Jack and Katie, reside in North Seattle.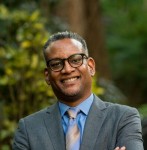 Vincent Warren is a leading expert on racial justice, criminal justice and discriminatory policing. He is the executive director of the Center for Constitutional Rights (CCR). He oversees CCR's groundbreaking litigation and advocacy work, which uses international and domestic law to challenge human rights abuses, including racial, gender and LGBT injustice. Under his
leadership, CCR successfully challenged the NYPD's Stop-and- Frisk policy, ended long-term solitary confinement in California's Pelican Bay Prison, and the torture of prisoners in Abu Ghraib prison. Among many other things, CCR is currently challenging the profiling of Muslims, the persecution of LGBTI people in Uganda and developing strategic defenses against immigration raids, as well as providing legal and policy support to Black organizers in the Movement for Black Lives. Previously, Vince was involved in monitoring South Africa's historic Truth and Reconciliation Commission hearings, was a Senior Staff Attorney at the ACLU and a criminal defense attorney for the Legal Aid Society in Brooklyn. He is a graduate of Haverford College and Rutgers School of Law.