Miss Classification is Not a Beauty Queen! (Sponsored Panel)
Session Type(s): Panel
Starts: Thursday, Aug. 10 10:30 AM (Eastern)
Ends: Thursday, Aug. 10 11:45 AM (Eastern)
One of the weapons corporations have used in the War on Workers has been to rob them of fair wages and benefits and the right to form a union by misclassifying employees as independent contractors. The Teamsters and other worker allies have been front and center in this fight. Global trucking giant XPO Logistics has doubled down on using this illegal employment scheme despite government agencies and courts ruling against it. Hundreds of thousands of port, last-mile, and truckload truck drivers across America have fallen victim to this corporate greed while they struggle to make ends meet. This panel will take a look at the ongoing fight to get workers across the country the fair pay, benefits and union membership they deserve.
This panel is sponsored by the International Brotherhood of Teamsters.
Moderator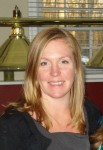 Teamster. Campaigner. Mom of human and dog. Student of life and fighter for dignity and justice at work and in the world.
Panelists
I am a Port Truck Driver of Samoan descent fighting for the rights of all truckers and warehouse workers. As the son of the late Minister Peleti Togilau Uaina, he has instilled in me to always fight for righteousness. I will always stand strong with my fellow man in the light of justice.

Nicholas Weiner has over twenty years of experience as a labor union strategist and organizer. He is currently the National Director for the International Brotherhood of Teamsters/Change to Win "Justice for Port Driver" Campaign which has developed cutting-edge strategies for combatting worker misclassification and creating quality jobs. In 2008, he worked with environmental, public health, and community groups to pass the landmark Clean Truck Program at the Port of Los Angeles. Also in 2008, Mr. Weiner was a member of the Obama-Biden Transition Team, serving on the Agency Review Team for the U.S. Federal Maritime Commission. In 2003, Mr. Weiner was appointed by the Maryland State AFL-CIO to serve on a Maryland State Assembly study group for Unemployment Insurance legislative reforms. Mr. Weiner received his Masters of Science in Urban Public Policy and Management from the Milano School at the New School for Social Research in New York City in 1993.