Legal Resources 101: How to Support Immigrants Digitally and in their Communities
Session Type(s): Training
Training Tag(s): Movement Health & Operations
Starts: Thursday, Aug. 10 9:00 AM (Eastern)
Ends: Thursday, Aug. 10 10:15 AM (Eastern)
The Trump administration's executive orders have drastically changed the legal landscape for immigrants. Learn the basics about what has legally changed for immigrants and hear how allies can help immigrants with accessing information and legal services. As the immigrant community continues to encounter expanded interior enforcement and ICE actions, everyone must be informed about how to stay safe, secure their rights, and be ready to help a neighbor in need secure theirs too.
This is a 101 training for people who are new to the immigration landscape, want to understand the legal changes, and are looking to support immigrants digitally and in their community.
Trainers
Avideh Moussavian's advocacy at NILC focuses on reducing the vulnerability of low-income immigrants to deportation on account of their race, class, or gender. She has previously worked on immigration reform advocacy and state and local enforcement issues at the New York Immigration Coalition and directly represented immigrant victims of gender-based violence at Sanctuary for Families in New York City, including those in detention. She has served on the board of Families for Freedom, an anti-deportation community organizing network in New York City, and as a visiting professional with the Office of Public Counsel for Defense at the International Criminal Court. She holds a juris doctor from Boston University School of Law and a bachelor of arts from Columbia University.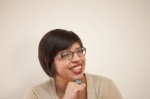 Hemly specializes in working with non-profits across the US and around the world to bridge emerging technologies to challenge inequality and positively impact local communities. She has led engagement strategies that center communities of color and low income communities to meet them at the intersections of their lives both online and offline for over 10 years.
Prior to joining Fission, Hemly was the State Strategies Manager at Advocates for Youth. She worked with local, state-based, and national organizations mobilizing the rising American electorate across digital platforms to advocate for cultural and policy changes that improve and value young people's sexual and reproductive health and rights.
Hemly is originally from Carson, California and proudly represents South Los Angeles in the fight for health, dignity, and justice.