Leaving It All on the Field: The Midterm Elections in the Resistance Era
Session Type(s): Panel
Starts: Saturday, Aug. 12 9:00 AM (Eastern)
Ends: Saturday, Aug. 12 10:15 AM (Eastern)

Democrats have suffered severe losses in recent midterm elections. Because of redistricting, the 2010 elections devastated the party so badly that we have not yet been able to recover. And 2014 wasn't much better. But the party in control of the White House usually loses ground in the midterms—and because of Trump, progressives are more mobilized than they have been in a decade. Just in time, too: not only is control of the House at stake, but the next round of redistricting is just around the corner. For 2018, where, and how, should progressive activists focus their energy for maximum impact? Our panel— comprised of a handicapper, a staffer, an activist, and a candidate—will approach these questions from each angle.
Moderator

Laura Clawson is the labor editor at Daily Kos. Previous. she was senior writer at Working America, the community affiliate of the AFL-CIO. She has a PhD in sociology from Princeton University and has taught at Dartmouth College and the Princeton Theological Seminary. She is the author of "I Belong to This Band, Hallelujah: Community, Spirituality, and Tradition among Sacred Harp Singers."
Panelists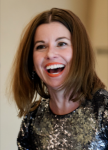 Carolyn Fiddler is the political editorial director for Courier Newsroom and is the nation's foremost expert in state politics. She writes "This Week in Statehouse Action," a newsletter that provides updates on state politics to thousands of reporters, political operatives and observers. A veteran of Virginia politics with almost two decades of experience in statehouse machinations, she deeply understands the inner workings of state legislative policymaking. She's spent her professional life working for various Democratic and progressive organizations, most recently with Daily Kos. Fiddler graduated Phi Beta Kappa from the University of Arkansas, and she received her J.D. from the College of William & Mary. She's from a small town in Virginia you've never heard of, and her comic book collection is probably bigger than yours.
Other sessions: Daily Kos Elections Q&A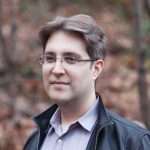 David Nir is political director of Daily Kos, the largest online progressive community in the country. He oversees the site's elections coverage and publishes its highly regarded newsletter, the Morning Digest, which covers every important competitive race around the country and goes out to over 80,000 subscribers daily. He is also responsible for the site's candidate endorsement program, which raised $8.7 million in small donations for 80 different Democrats last cycle, 50 of whom won. David is lifelong New Yorker, Democrat, and Mets fan.
Other sessions: Daily Kos Elections Q&A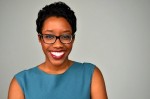 Lauren Underwood is a potential candidate for Congress in the Illinois 14th Congressional District.
Lauren is a registered nurse with experience in federal policy, advocacy, nursing education and clinical research. She currently works for a Medicaid managed care plan in Illinois. Lauren was an appointee in the Obama Administration, working as a Senior Advisor at the Department of Health and Human Services (HHS). She served in the Office of the Assistant Secretary of Preparedness and Response, the office that leads the nation in preventing, preparing for, and responding to the adverse health effects of public health emergencies and disasters. Prior to this appointment, Lauren worked as a Policy Coordinator in the Immediate Office of the Secretary at HHS, where she managed the clearance and review of regulations, secretarial correspondence, and other policy documents relating to health reform issues including private insurance reform, healthcare quality and Medicare. Lauren completed a Bachelors of Science in Nursing at the University of Michigan – Ann Arbor and earned a joint Masters of Science in Nursing and Masters of Public Health from Johns Hopkins University. She lives in Naperville, Illinois.