Lean Data Practices for Civil Society Organizations (Sponsored Training)
Session Type(s): Training
Training Tag(s): Movement Health & Operations
Starts: Saturday, Aug. 12 1:30 PM (Eastern)
Ends: Saturday, Aug. 12 2:45 PM (Eastern)
All data is interesting, but only some data is useful. Lean Data Practices ("LDP") are techniques for managing data. You don't need an engineering degree or a dedicated budget to apply LDP. All you need is a commitment from your organization to consider data decisions thoughtfully. The pay-off? LDP helps you build trust with members and reduces operational risk. In this workshop, you'll hear about the risks of having too much data, learn from real examples of organizers creating their list strategies with lean data, and discover how to mitigate the risks and apply Lean Data Practices to your work today. We'll explore the LDP toolkit together and talk through different ways this approach can help guide your data collection and security. You'll walk away with the toolkit and next-steps for securing your email lists and more!
This workshop is best suited for those who work with collecting, securing, and using data for organizing purposes.
This training is sponsored by the Mozilla Foundation.
Trainers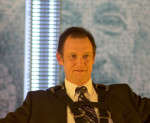 Will currently consults with a wide range of nonprofit & advocacy organizations on email strategy, deliverability and fundraising. Previously, Will worked as Director of Digital Fundraising and Engagement at People for the American Way, Lead for Fundraising & Email Strategy at the Mozilla Foundation, Director of Email Engagement for Bernie 2016, and as a Senior Manager for CREDO Mobile and CREDO Action. Will holds a Masters in Nonprofit Administration from the University of San Francisco, enjoys homebrewing, and is a long-time volunteer with Netroots Nation.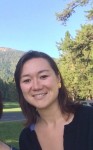 Melissa is an education specialist supporting leadership development and strengthening networks at the intersection of technology, policy, and learning. At Mozilla, she manages an international grants program and is connecting professionals protecting the free and open internet.
Melissa has her Master's in International Education Policy from Harvard Graduate School of Education, and in her free time mentors ed-tech start-ups in Europe and Latin America.