Gamify Your Activism: Developing Automation Tools for Grassroots Advocacy
Session Type(s): Panel
Starts: Saturday, Aug. 12 3:00 PM (Eastern)
Ends: Saturday, Aug. 12 4:15 PM (Eastern)
Message boards, e-mail lists, and easily built campaign websites improved the efficiency of grassroots activism through the 90s and 00s. As we move into an era of augmented reality and organizing across large distributed networks, organizers will need innovative and emotionally-appealing methods of inspiring, tracking and rewarding actions in a virtuous cycle. Our in-house advocacy automation tool, the Chapter Activity Tracker, gives network leaders an interactive and flexible platform to engage their chapters and removes financial barriers to organizing. This panel will demonstrate proven methods by which we have increased capacity and results while distributing power and responsibility to a growing network of leaders.
Moderator
Betty Aldworth joined the SSDP team in February 2014 as Executive Director and has since led the organization through its most substantial growth: the member base and campuses on which SSDP is present have doubled; staff and offices supporting those members have tripled; global presence has quadrupled; and as a result the policy change and education efforts members are leading have grown immeasurably.
Since 2009, Betty has specialized in community outreach, public relations, advocacy, and policy reform as a consultant to or staffer for cannabis-related businesses and nonprofit organizations. She served as spokesperson and advocacy director for Colorado's successful 2012 Campaign to Regulate Marijuana Like Alcohol, the collaborative committee responsible for legalizing, taxing and regulating marijuana for adults in Colorado, and was the Deputy Director of the National Cannabis Industry Association in 2013, the organization's fastest year of growth. Prior to her work in marijuana policy and medical cannabis, she was a volunteer leadership professional with some of Denver's most well-respected nonprofit organizations, ultimately leading a team of 4,000 volunteers who contributed over 40,000 hours of service annually.
Panelists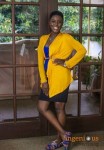 Juana A. Boateng is a young activist and a 2017/2018 young diplomat of Ghana, a YALI RLC fellow 2016 and the former country leader for students for sensible drug policy Ghana until She joined SSDP Board of directors in April 2017. She educates young people on the harmful effects of drugs and launched an annual open forum last year to engage stakeholders and young people in the country on the effect of drugs and the importance of rehabilitation. The launch was spearheaded by the Colombia Ambassador and had some lawyers, academia and medical practitioners engaging with participants. She works as a communication executive to the former president of Ghana , H.E Jerry John Rawlings. Juana is also a youth MP for Ablekuman West constituency for the Youth parliament of Ghana 2017 which is a youth group focused on promoting national policy and enforcing change in our societies. Ms. Boateng was the focal person for Women situation room and UNDP during the 2016 elections and also a columnist in the business and financial time newspaper where she writes a weekly article on health and human rights. She launched a website this year juanaboateng.com to talk on issues in Ghana. She studied arts and design at Ho polytechnic and went further to Regent University to study Human Development and psychology due to her passion for advocacy work. 

Scott is the Operations Associate for Students for Sensible Drug Policy and serves as the Outreach Coordinator for HBCU campuses. Since entering college in 2009, Scott has been heavily involved in student activism. He turned his attention and efforts primarily towards drug policy and criminal justice reform after he was arrested for marijuana possession in Arizona in 2010. He was the co-founder of the first chapter of SSDP in the state of Arizona. Scott was elected as a National Student Director on SSDP's Board of Directors in 2013 a role in which he served until joining the SSDP staff in June of 2014.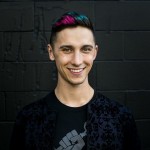 An organizer and technologist, Alec combines his experience in the digital rights and drug policy reform movements with recent technological advancements to help other activists amplify their people-powered campaigns. He has served on the Board of Directors of Students for Sensible Drug Policy and founded the Student Net Alliance.