Game of Phones: Rapid Response Calling in the Age of Trump
Session Type(s): Panel
Starts: Saturday, Aug. 12 3:00 PM (Eastern)
Ends: Saturday, Aug. 12 4:15 PM (Eastern)
Calling has proven to be one of the most effective ways to lobby your elected officials. Join us for a conversation on the successes (and failures) of using calling tools, with a particular focus on the influx of legislative hotlines leading up to and after Trump's inauguration. We'll share best practices on creating and promoting hotlines and other methods of driving call actions.
Moderator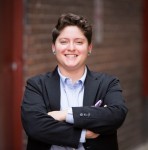 Carla Aronsohn has a background in field organizing and lobbying around the country for progressive issues and candidates. Carla is the SVP of Strategy at Revolution Messaging, leading their rapid response Revere Suite team and working with clients like MoveOn, ACLU, Color of Change, Giffords, Beto for Texas, Presente, and many more. Carla was the lead mobile strategist for Bernie Sanders 2016 which won two Reed awards and one Pollie award for mobile. Carla helped conceptualize and launch Daily Action, which uses mobile and calling to make civic engagement easy and effective by having one call action per day. Carla worked with Black Out for Human Rights to use mobile tools to raise $150K in 24 hours for communities affected by the Flint water crisis. Carla is on the board of directors of WERK for Peace, an organization that holds LGBTQ+ dance party protests, notably in front of Mike Pence and Ivanka Trump's houses.
Panelists
John Burton is the Co-Founder and Political Director of Daily Action. His previous political experience includes working as a policy analyst at the Center for American Progress, serving as one of the first 20 employees of Barack Obama's 2007-2008 Presidential Campaign, and then joining the Obama Administration in Treasury Secretary Tim Geithner's office. He is a graduate of Harvard, Stanford Graduate School of Business, and Miami-Dade County Public Schools. John currently lives in San Francisco and recently served as Treasurer and a member of the Board of Directors of San Francisco's LGBT Community Center.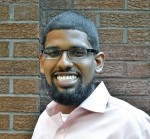 Mark Crain is a digital strategist, online campaigner, and aspiring community organizer with experience serving both small not-for-profit and national advocacy organizations. He ran a web development firm for five years, was Communications Coordinator at Chicago's Inner-City Muslim Action Network, and served on the digital team at the Obama 2012 campaign. Mark is a co-founder of MPower Change, a rapid response, digital campaigning organization serving the Muslim community, and is the project director for Dream of Detroit, a Muslim-led community development initiative on the westside of the city. Mark spends his days with the progressive advocacy group MoveOn.org, where he serves as Mobile Innovation Director and Senior Strategist.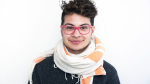 Zavé Martohardjono is the ACLU's Digital Campaign Manager for Smart Justice. On the digital team within the ACLU's national communications department, Zavé synthesizes the Campaign for Smart Justice's policy work into accessible and empowering digital content to mobilize audiences. Previously, Zavé was an ACLU Action Online Campaigner, The Dream Corps' Communications and Digital Media Manager (working with #Cut50 and other initiatives), and the Senior Communications Officer at the Astraea Lesbian Foundation for Justice. A media-maker committed to community-centered social justice, Zavé has worked in the arts, video production and documentary film, and with grassroots activists in NYC. They received their M.F.A. in Directing Documentary at the City College of New York in 2009 and their B.A. in International Relations at Brown University in 2006.
Laura Moser is a journalist and the founder of Daily Action, a text-messaging platform that has mobilized 300,000 voters and placed over 1 million phone calls to representatives since the 2016 presidential election. Her journalism has appeared in a wide range of publications, including the New York Times, the Wall Street Journal, Vogue, and Slate. She is the author of a Bette Davis biography and the co-author of four young-adult novels as well as many nonfiction books, several of them New York Times bestsellers. She is a congressional candidate in the 7th District of Texas, which includes the Houston neighborhood where she grew up.