From School Board to Governor: The Fundamentals of Running for Office
Session Type(s): Training
Training Tag(s): Grassroots Activism & Campaigns
Starts: Thursday, Aug. 10 9:00 AM (Eastern)
Ends: Thursday, Aug. 10 10:15 AM (Eastern)
Room: Embassy C
If you're fired up, motivated, and ready to step up and run for office but aren't sure where or how to start, this training is for you. Based on our experience getting races of all sizes off the ground, we'll answer questions such as: What should you consider when making the decision to run? What are the first steps you should take? What roles do you need on your team and how do you fill them? What resources are available to help you? Whether you are considering running for alderman, school board, park district, mayor, or governor, this training will help you get started!
This training is for anyone interested in running for office or helping someone run for office.
Trainers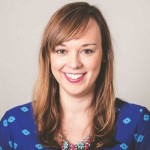 Rachel Campbell is a Senior Project Manager with 270 Strategies who helps lead the firm's electoral practice. Rachel has extensive campaign experience at the state and federal levels — having worked as a field organizer, tracker, campaign manager, and media producer, she now focuses on providing strategic management, messaging and digital support to clients nationwide.
Prior to joining the 270 team, she worked at a Chicago-based political media firm where she provided digital, communications, and media production expertise to a wide range of clients. Rachel also previously worked in communications for the Illinois State Senate Democrats, where she introduced digital and social media programs into the outreach efforts of a diverse group of legislators across Illinois.
Rachel is passionate about digital engagement, social justice, and gender equity. She's a proud graduate of the University of Oklahoma, and loves Beyonce, brunch, and fantasy football. Rachel lives in Chicago with her husband, Steve, her daughter, Lily, and their sassy cat, Faye.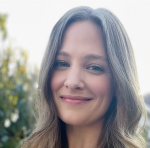 Kate Catherall is an organizer and strategist with 14 years of experience in electoral politics, advocacy, and public engagement. She is currently Chief Engagement Officer at Avalanche Insights, where she leads the company's research and strategy work for clients. During the 2020 presidential cycle, Kate's team helped to guide messaging for over $1 billion in media spending on the IE side, and they are now focused on the midterms, the fight for reproductive freedom, gun violence prevention, and preserving our democracy, among other issues. Kate is the Co-founder and formerly Senior Partner of Arena, an organization that trains, supports, and convenes the next generation of progressive candidates and political professionals. She now serves the organization as a senior advisor and board member, and continues to train at Arena Academies. Prior to founding Arena, Kate was a Senior Vice President at 270 Strategies, where she worked as a general consultant with both candidates and advocacy organizations. A passionate movement builder, Kate has led trainings on organizing and campaigning in Africa, Asia, Europe, Latin America, and the Middle East with trainees hailing from more than 40 countries. She got her start as an organizer on Barack Obama's 2008 Presidential campaign, and has since worked with dozens of candidates up and down the ballot including rising stars like Cory Booker, Lauren Underwood, Andy Kim, and Lina Hidalgo. Kate resides in Oakland, California with her partner Conrad and their retriever mix, Louie.