From School Board to Governor: The Fundamentals of Running for Office
Session Type(s): Training
Training Tag(s): Grassroots Activism & Campaigns
Starts: Thursday, Aug. 10 9:00 AM (Eastern)
Ends: Thursday, Aug. 10 10:15 AM (Eastern)
Room: Embassy C
If you're fired up, motivated, and ready to step up and run for office but aren't sure where or how to start, this training is for you. Based on our experience getting races of all sizes off the ground, we'll answer questions such as: What should you consider when making the decision to run? What are the first steps you should take? What roles do you need on your team and how do you fill them? What resources are available to help you? Whether you are considering running for alderman, school board, park district, mayor, or governor, this training will help you get started!
This training is for anyone interested in running for office or helping someone run for office.
Trainers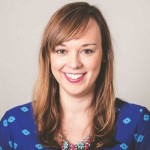 Rachel Campbell is a Senior Project Manager with 270 Strategies who helps lead the firm's electoral practice. Rachel has extensive campaign experience at the state and federal levels — having worked as a field organizer, tracker, campaign manager, and media producer, she now focuses on providing strategic management, messaging and digital support to clients nationwide.
Prior to joining the 270 team, she worked at a Chicago-based political media firm where she provided digital, communications, and media production expertise to a wide range of clients. Rachel also previously worked in communications for the Illinois State Senate Democrats, where she introduced digital and social media programs into the outreach efforts of a diverse group of legislators across Illinois.
Rachel is passionate about digital engagement, social justice, and gender equity. She's a proud graduate of the University of Oklahoma, and loves Beyonce, brunch, and fantasy football. Rachel lives in Chicago with her husband, Steve, her daughter, Lily, and their sassy cat, Faye.
Kate Catherall is an organizer with nearly a decade of experience building campaigns for causes and candidates. She is the founder of CHORUS a nonprofit organization working to remove barriers to voting, volunteering, running for office, and accessing government and CHORUS Agency, a network of strategists providing pro bono support to exceptional first-time candidates. A proud Obama '08 and '12 alum, Kate's roots are in electoral organizing. She has worked five election cycles including two presidentials, two congressionals, a senate campaign, and a gubernatorial campaign. Most recently, Kate was a Senior Vice President at 270 Strategies, where she worked with organizations across 40+ countries to build their engagement and advocacy strategies.