Fighting Everywhere: How and Why to Run in Deep Red Territory
Session Type(s): Training
Training Tag(s): Grassroots Activism & Campaigns
Starts: Thursday, Aug. 10 2:30 PM (Eastern)
Ends: Thursday, Aug. 10 3:45 PM (Eastern)
Running for local and state office in deep red territory is one of the most powerful things you can do to change your state and the nation. Forget everything you thought you knew and come learn just how powerful you can be—and how to implement a strong state or local campaign that yields quantifiable progress.
This training is best suited for activists and operatives living in difficult states or districts. Attendees may be considering a run for office or may be interested in supporting those who do, either as staff or in a volunteer capacity. No previous political experience is necessary.
Trainers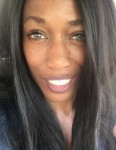 Madison Paige is the founder and CEO of Bold Blue Campaigns. She is a natural innovator and visionary with over 28 years of entrepreneurial, organizational and executive leadership experience in politics, activism and private industry.
After serving in various volunteer and staff positions in multiple local and state Democratic campaigns and observing common challenges, she was inspired to design an innovative approach to increasing Democratic candidate readiness, access to services, and campaign success.
She is a rising thought leader in the area of politics and has been called the "Architect of the New 50 State Strategy".