Evidence-based GOTV
Session Type(s): Training
Training Tag(s): Grassroots Activism & Campaigns
Starts: Friday, Aug. 11 9:00 AM (Eastern)
Ends: Friday, Aug. 11 10:15 AM (Eastern)
This session will include the latest advances in evidence-based GOTV tactics. The Analyst Institute assists organizations in building randomized controlled tests into their voter contact efforts, and collecting and using academic experiments. In this session, we'll present the most up-to-date information on how to turn out voters.
This training will be accessible to all levels of experience, from those needing an introduction to randomized controlled trials and GOTV work to those seeking to brush up their skills.
Trainer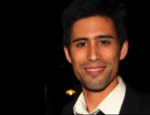 Daniel joins the the Analyst Institute as a part of the Training and Outreach team. In this role, he focuses on connecting organizations and campaigns with best practices and the most cutting edge experimental learnings. Prior to AI, Daniel spent 8 years managing civic engagement and policy campaigns in Colorado. Most recently, Daniel served as the founding Program Director at the Colorado Civic Engagement where he helped build the state's C3 infrastructure. And before joining the Roundtable Daniel served as the Political Director at Colorado Organization for Latina Opportunity and Reproductive Rights where Daniel managed the organization's legislative and civic engagement programs. Daniel has worked on campaigns ranging from defeating the first Personhood Amendment in 2008 to passing Colorado's landmark Voter Access and Modernized Elections law in 2013.