Educate, Activate, Engage: Bringing Activism to the Masses
Session Type(s): Training
Training Tag(s): Grassroots Organizing/Campaigns
Starts: Thursday, Aug. 10 2:30 PM (Eastern)
Ends: Thursday, Aug. 10 3:45 PM (Eastern)
The Co-Founders of PaveItBlue will discuss how they created a movement from a Facebook group that became an overnight success story of an army of boots-on-the-ground volunteers for one of the most watched political races in history in Georgia's 6thCongressional District. From never-before activists to women running for office, come hear how they engage women on the full spectrum of the activism continuum, meeting them where they are and helping them move up the ladder.
Trainers
Lesley Bauer, one of the founders of PaveItBlue and Director of Activism, grew up in Georgia's 6th Congressional District. After completing her Bachelor's degree in International Affairs at the University of Georgia, Lesley lived abroad in Czech Republic and Taiwan before returning to Washington, D.C. to pursue her Master's degree in International Peace and Conflict Resolution and Arabic at American University. Her academic research focused on grassroots social movements as the impetus for large scale political change. She never thought she'd put her research to work in the Atlanta area, but in early 2016 she returned to Georgia and discovered a void that could be filled in today's political climate by engaging everyday citizens to become activists.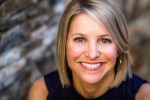 Jen Cox, one of the Founders and Director of Communications for the grassroots political activism group, PaveItBlue, has tapped into an energy that grew quickly out of the response to the current political climate we live in. Using the power of social media, she is helping to educate, activate, and engage women in Metro Atlanta to become politically involved. Jen moved to the northern suburbs of Atlanta from Denver in 2009 and recognized the need to create a space for progressives to build community in this region. She has her B.A. in Interpersonal Communication from Tulane University and her M.A. in Sociology with a Women's Studies focus from the University of South Florida. She is a mom of two girls, a Realtor by trade, and a liberal feminist activist at heart.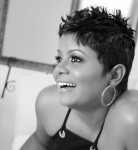 A Public Relations and Social Media Strategist, Nicole Henderson, owner of Selsi Enterprises, brings over 15 years experience working in a variety of environments spanning ad agencies, higher education, small businesses, large corporations and not-for-profit agencies to PaveItBlue. Nicole has her B.S. in Marketing and her M.B.A. in E-Business. As Director of Community, she helps create and manage social media, oversees the moderating team for our large Facebook group, and directs inclusivity and diversity outreach initiatives. Nicole is married to her high school sweetheart and is a mom of 3 wonderful kids.