Drawing a Roadmap For Reclaiming Our State Legislatures
Session Type(s): Panel
Starts: Friday, Aug. 11 1:00 PM (Eastern)
Ends: Friday, Aug. 11 2:15 PM (Eastern)
States are often referred to as the laboratories of American democracy, but progressives have lost control of most of them, which means opportunities for enacting progressive ideas into law are increasingly limited. Right-wing Republicans are on the verge of gaining the ability to call a constitutional convention because they control so many statehouses. Progressives need a national roadmap for reclaiming our state legislatures so we can introduce progressive ideas to more regions of the country, build a better resistance, and prevent Republicans from dominating the next round of redistricting. This panel will discuss how we can use strategies like big organizing to win legislative races in purple as well as red districts.
Moderator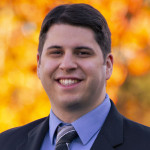 Andrew is a cybersecurity strategist, the founder and executive director of the Northwest Progressive Institute (NPI), and a member of the Washington State Democratic Central Committee. NPI's projects include Pacific NW Portal, Cascadia Advocate, In Brief, the Olympia Newsriver, and Permanent Defense.
Andrew has helped organize opposition efforts to a long list of right wing initiatives in Washington State, beginning with Tim Eyman's Initiative 776. Since 2002, his perspective has been sought by many of Washington State's best-known newspapers, television, and radio stations. Andrew is a Netroots Nation veteran, having attended every convention to date.
Other sessions: Lock It Up: How to Secure Your Website Against the Internet's Wretched Hive of Scum and Villainy
Panelists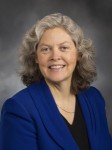 Laurie Jinkins represents Washington's 27th Legislative District, which contains most of the city of Tacoma. She is a native Midwesterner who earned her bachelor's and master's degrees from the University of Wisconsin-Madison and later a Juris Doctor from Seattle University School of Law (then the University of Puget Sound School Of Law). Jinkins also completed executive studies at Harvard University's Kennedy School of Government. Jinkins started her career litigating child abuse and neglect cases for the state Attorney General's Office. She then shifted her career toward public health, eventually serving as an assistant secretary of health at the state Department of Health before taking the position of Director of Organizational Initiatives at the Tacoma-Pierce County Health Department, where she continues to serve. Jinkins was elected in 2010 as the first out lesbian to serve in the Washington legislature and serves on the following House standing committees: Health Care & Wellness, Appropriations, and Judiciary, which she chairs. Jinkins lives in Tacoma with her wife, Laura Wulf, and their 17-year-old son.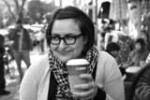 Angelica is a political junkie and blogger at www.rubiodispatch.com. She is also currently in the process of finalizing a 501c3 application for her organization, Center for Advocacy Rights and Engagement (CARE) in rural New Mexico. She is also a freelance writer and was recently published in the journal of North American Congress on Latin America, providing insight on the media's negative use of the term "illegal" in the ongoing immigration debate.