Donation Form Drinking Game
Session Type(s): Training
Starts: Thursday, Aug. 10 10:30 AM (Eastern)
Ends: Thursday, Aug. 10 11:45 AM (Eastern)
By making a few key changes to their donation form styling, calls to action and end-of-year pitches, some organizations were able to increase their revenue significantly. We'll look at real-life before-and-after shots and discuss donation form best practices while playing Donation Form Drinking Game (with water) as we go. We'll have fun worthy of an after-party, but we'll also learn valuable lessons about easy-to-implement changes to donation forms, processes and calls to action.
Moderator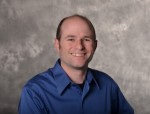 With 20 years of experience, Ira is an expert in nonprofit online communications and online fundraising. Ira has worked with hundreds of nonprofit organizations to improve their websites, increase engagement, and bolster fundraising support. Ira oversees the operations and strategic engagements at Cornershop, while working with clients to effectively meet their goals.
Prior to founding Cornershop, Ira previously worked in communications and fundraising with Firefly Partners, Free Press, Grassroots Campaigns, and American Jewish World Service.