Closing Plenary
Session Type(s): Plenary
Starts: Saturday, Aug. 12 4:30 PM (Eastern)
Ends: Saturday, Aug. 12 6:00 PM (Eastern)
Wrap up your Netroots Nation weekend at our closing keynote featuring former Vice President Al Gore, iconic labor leader Dolores Huerta, civil rights leader Rev. Dr. Gerald Durley, NextGen America founder Tom Steyer and DACA recipient Pamela Chomba.
Panelists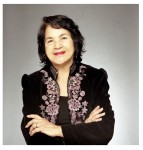 As a community activist and political organizer for more than 50 years, Dolores Huerta has worked to advance the cause of marginalized communities. She is internationally recognized as a feminist, a farm worker advocate, a gay rights activist, and a labor leader. Her work transcends issue-specific movements. She builds coalitions and calls on leaders of the progressive agenda to unite under one banner and work cooperatively towards a common goal of social justice. As Co-Founder of the United Farm Workers and now President of the Dolores Huerta Foundation, she continues working to develop community leaders, for working poor, immigrants, women and youth.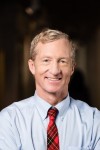 Tom Steyer was one of the most successful investors and businessmen in the country. Today, he works full-time to guarantee every family shares the benefits of economic opportunity, education, and a healthy climate. He took on oil companies, corporate interests, and the tobacco industry by co-chairing three successful ballot measures—protecting California's energy laws, closing a corporate tax loophole to secure greater funding for California public schools, and taxing tobacco to pay for healthcare. Tom is now the President of NextGen America and founder of the Need to Impeach campaign.