Being Real on Camera: Training to be Authentic and Relatable
Session Type(s): Training
Training Tag(s): Communications
Starts: Friday, Aug. 11 9:00 AM (Eastern)
Ends: Friday, Aug. 11 10:15 AM (Eastern)
Voters want a feel for a candidate; they want to know more than policy positions and resume items. In this training, professional television producers with long experience both on camera and behind the scenes will coach you to connect your personal story with your vision—and then express it in an authentic, powerful and believable way on camera. Learn techniques to express your best and most relatable self and see examples of what works and what doesn't. You'll create a bullet point-type script that cuts quickly to what voters want to know. Craft a powerful statement of why you are running; focus your personal story of where you are coming from, what personal experience lit your fire; and state your vision for the future. Then, if you choose, you're on camera. Those who volunteer will have an opportunity to present parts of their presentation and be coached to be their best. This is the perfect companion to the Bio Videos workshop where full presentations will be recorded.
This training is for candidates and potential candidates who want to hone their presentation ability. Pre-workshop development of answers to core questions (why am I running, etc) is helpful to move quickly to presentation.
This is the perfect companion to the Stand Out! Bio Videos And Social Media Targeting For Candidates workshop where presentations will be recorded.
Trainers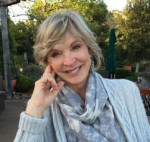 Sharon Anderson Edelman has deep experience both in front of and behind the camera. Host of a television talk show for over 15 years on an ABC affiliated station, and having hosted nationally syndicated shows, she later specialized as a producer, talent scout and coach. Her focus was discovering new talent and training them to bring out a natural and relatable presentation. Sharon is a graduate of Northwestern University, majoring in Radio, Television and Film.
Other sessions: Being Real on Camera: Training to be Authentic and Relatable, Being Real on Camera: Training to be Authentic and Relatable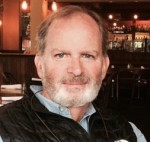 Steve Edelman is founder and Executive Producer of Edelman Productions, an Emmy Award winning television production company that created hundreds of hours of television for History Channel, hgtv, Food Network and others. Edelman had offices in San Francisco, Washington, DC, Minneapolis and Atlanta.
A former television news reporter and anchorman before starting his own company, his ability to find people with great potential as on-camera presenters and develop their talent to communicate and connect was key to the company's success. Steve has a BA from Yale and JD from the Northwestern University School of Law.
Other sessions: Being Real on Camera: Training to be Authentic and Relatable, Being Real on Camera: Training to be Authentic and Relatable