Be Bold! 7 Legal Rules for Digital Advocacy that Every Nonprofit Should Know
Session Type(s): Training
Training Tag(s): Basic Digital Organizing
Starts: Friday, Aug. 11 9:00 AM (Eastern)
Ends: Friday, Aug. 11 10:15 AM (Eastern)
>Advocacy is more important than ever to build power and protect our communities. Wondering if your 501(c)(3) can bring unwanted controversy? Or how to speak out on what decision-makers are doing? If so, this workshop is for you! Social media can help an organization shape public policy, but it comes with its own set of rules and regulations. Join Alliance for Justice for an interactive training that will clarify the rules for using social media, blogs, and email as part of your advocacy toolkit. AFJ's attorney-trainer will share concrete examples and invite you to discuss hypothetical situations to develop a deeper understanding of the rules that apply to online advocacy.
For 501(c)(3) and/or 501(c)(4) staffers, volunteers, and board members interested in engaging in advocacy. All experience levels are welcome and all will leave with a better understanding of the rules.
Trainer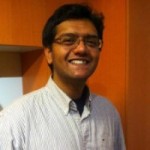 Nikhil Pillai is Counsel for the Bolder Advocacy Initiative at Alliance for Justice. He consults with and trains nonprofit organizations on the rules and strategies for legal and effective advocacy.
Nikhil received his J.D. from the Georgetown University Law Center and B.S. from the Ohio State University. Before joining AFJ, Nikhil was Associate Counsel at Working America, the community affiliate of the AFL CIO. In that role he was responsible for drafting and negotiating operational agreements, advising staff on prospective legal concerns, and ensuring compliance with campaign finance and lobbying laws. Prior to that, he was a law fellow at AARP.